This trip is a part of the 100 Mile Wilderness Winter Lean-to Challenge.
On January 8th, Frosty and I rode up to the Monson area and headed toward Borestone Mountain. We continued on Mountain Road past the Borestone trailhead. We parked at the beginning of the unplowed Slate Road. If there had been more snow, we would have parked at the Borestone Mountain Trailhead.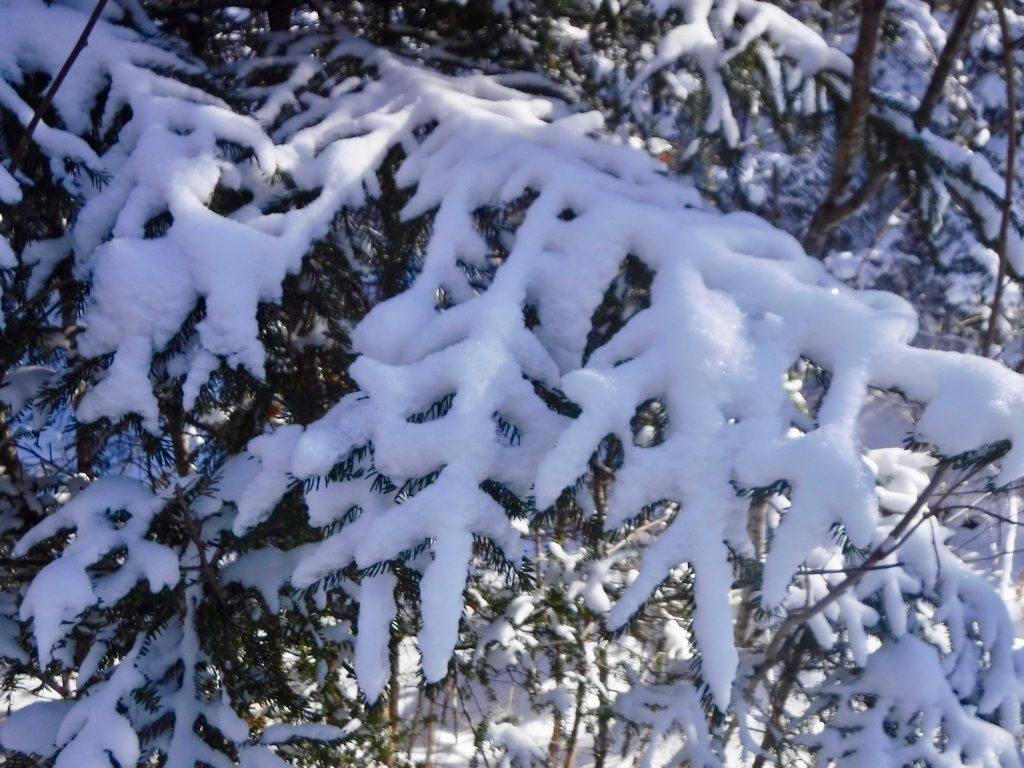 The temperature was 7 degrees when we left the vehicle and the wind was blowing 10 miles an hour.
We walked in on the snowy Slate Road. Not long after we started, just barely out of sight of the Mountain Road we saw fresh bobcat tracks.
The Slate Road narrowed as we walked along. We stayed on the road until we met up with the Appalachian Trail . The wind was the worst when on the Slate Road, since it was more open.
The woods were calm and peaceful.The fresh snow on the trees was beautiful. I flushed one bird. I'm guessing it was a grouse. I only caught a slight glimpse.
This short section of the AT was very tame terrain-wise and included a reroute around a mess caused by an ambitious beaver.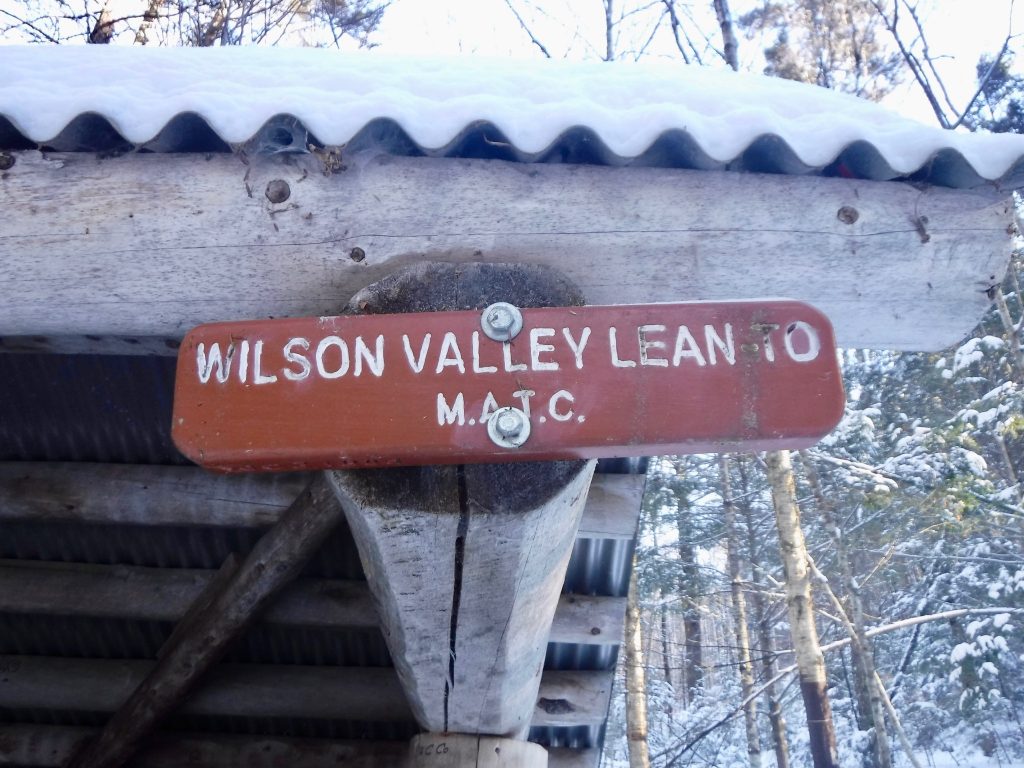 We stopped into the Wilson Valley shelter and Frosty signed the logbook.
The sun was bright and the snow sparkling on our return trip. It was interesting to see how much the wind had filled in the bobcat tracks.
This was a short trip, just 2 hours 34 minutes and 3.62 miles. More photos from our day below.