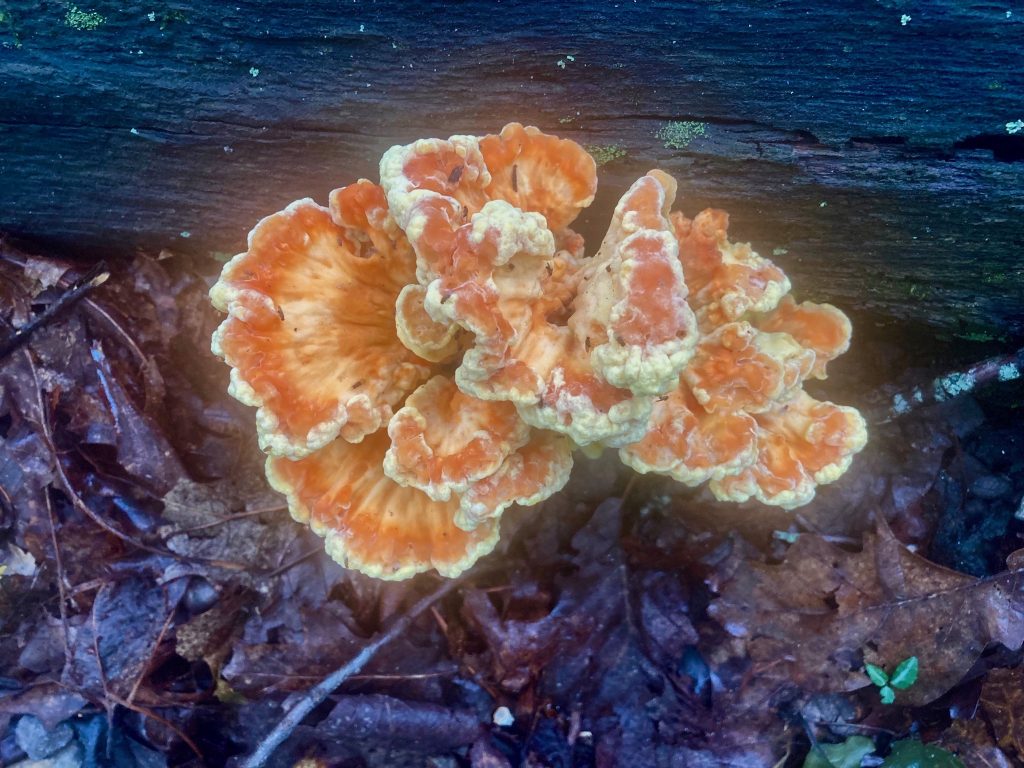 Today we were heading into Daleville. I was very excited to have some town food and wash clothes, or more specifically, have clean clothes.
The area after Lambert Meadow Shelter had some more ledges and cliffs. We got a view this morning! The trail got real cruise-y after Hay Rocks.
We got a room at the Super 8 which is just off trail. We checked in, but even though it was almost 12:30, our room wasn't ready yet. So, we headed to the gas station next door. We got drinks and small snacks.
When we got in the room,  we spread out our damp and wet gear to dry. We showered and plugged in devices to charge.
There was some sort of commotion at the hotel across the road. There were six police vehicles over there with lights flashing.
We went for a late lunch at Pancho's Mexican Restaurant. It was right in front of the motel. I got cheese sauce enchiladas. I can't remember what Frosty got. The food was tasty and much appreciated!
Then we went back to the gas station to get some drinks and snacks. I got chips, Cheez-Its, Reese's peanut butter cups, Dr. Pepper, Pineapple Crush, and strawberry banana Core Power.
We napped, did laundry, called Squirrel & K-Pop, and relaxed in our hotel room. We found a tv station running a marathon of The Office and just left that on. We had snacks for supper.
We hiked 9.4 trail miles today.