This trip is a part of the 100 Mile Wilderness Winter Lean-to Challenge.
On the last day of 2021, Frosty and I drove on the Mountain Road past the Borestone Mountain Trailhead to the bridge. This is just beyond where the road is officially maintained in the winter. This part had been plowed, but not after the last little bit of snow.
It was 25 degrees when we left the vehicle. Rob brought a pulk for our gear. He loaded it up, and we walked in on a packed snowmobile trail toward the Barren Mountain trailhead.
We headed up the the unofficial trail, marked by flagging tape, a short distance. I think this trail is a maintainers trail for the Long Pond Stream Lean-To. Then Frosty unpacked the pulk, and we cut over to Long Pond Steam and joined the Appalachian Trail.
The footing was more uneven and challenging than on the other trail, but the view of the stream was worth it. A blanket of snow with open water and icicles.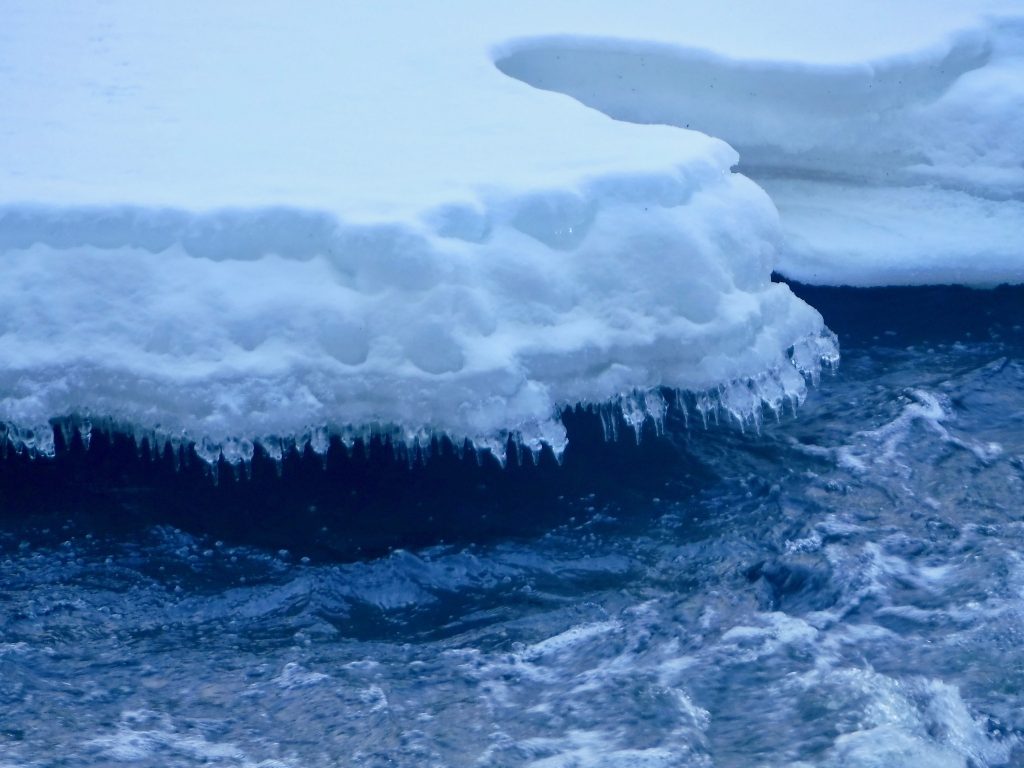 The entire day was supposed to be overcast, so we were happy to have some peaks of sun early in our hike.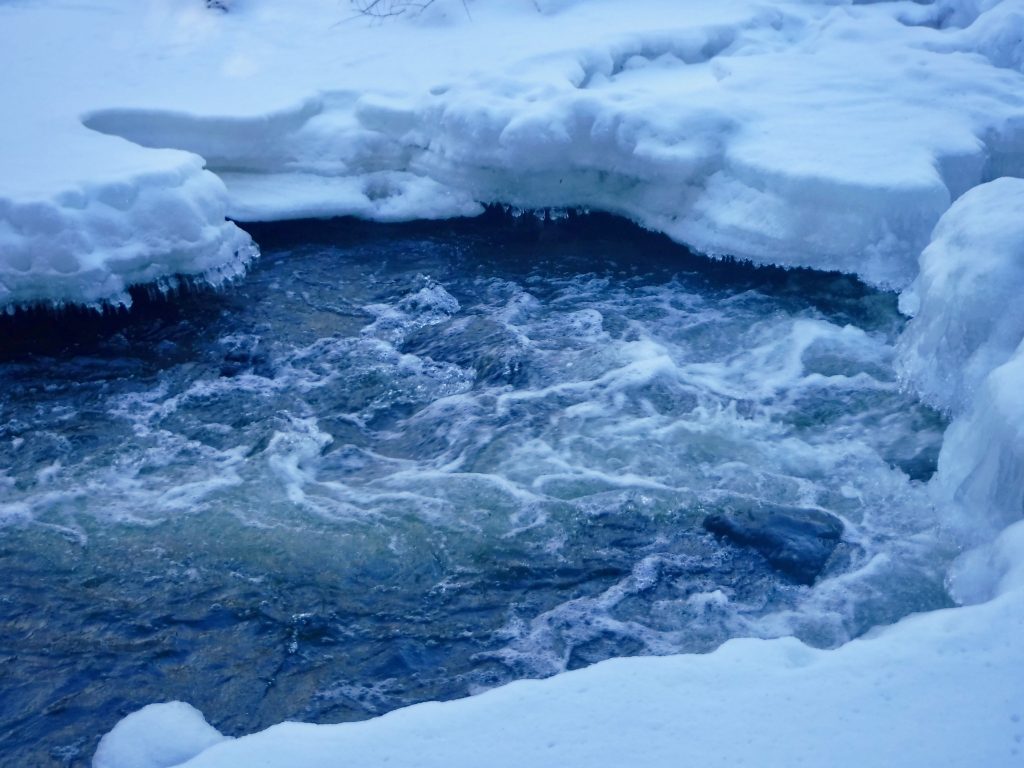 We stopped into the Long Pond Stream Lean-To. We put on some warmth layers, had a snack, and checked out the logbook. After our break, we headed up the trail toward the Barren Ledges.
I thought I'd taken a lot more photos during the rocky sections leading up to Barren Ledges before you reach the slide area.I realized later that I'd been pushing the wrong button.
We had been bare booting most of the way. The upper end of the rocky area had some ice under the snow layer, so we put on our microspikes to be safe.
I was surprised that the ledges were covered with crusty snow. I was expecting glare ice. We were lucky that we had a good view from the ledges, since both Borestone and the Barren Mountaintop were in the clouds.
The temperature warmed up a bit and the snow got a little melty and some steps got slippery, like walking on Crisco. There were mouse and squirrel tracks in many areas near the trail.
We went back on the unofficial trail, instead of toward the lean-to. We got back to the pulk and loaded it with our packs. Then we walked back to our vehicle. This ended up being 8 miles round trip.
I hadn't been out for an adventure this long in awhile and due to the melting and uneven footing I used lots of stabilizing muscles, so I was a little sore after. Below are more photos from our day.