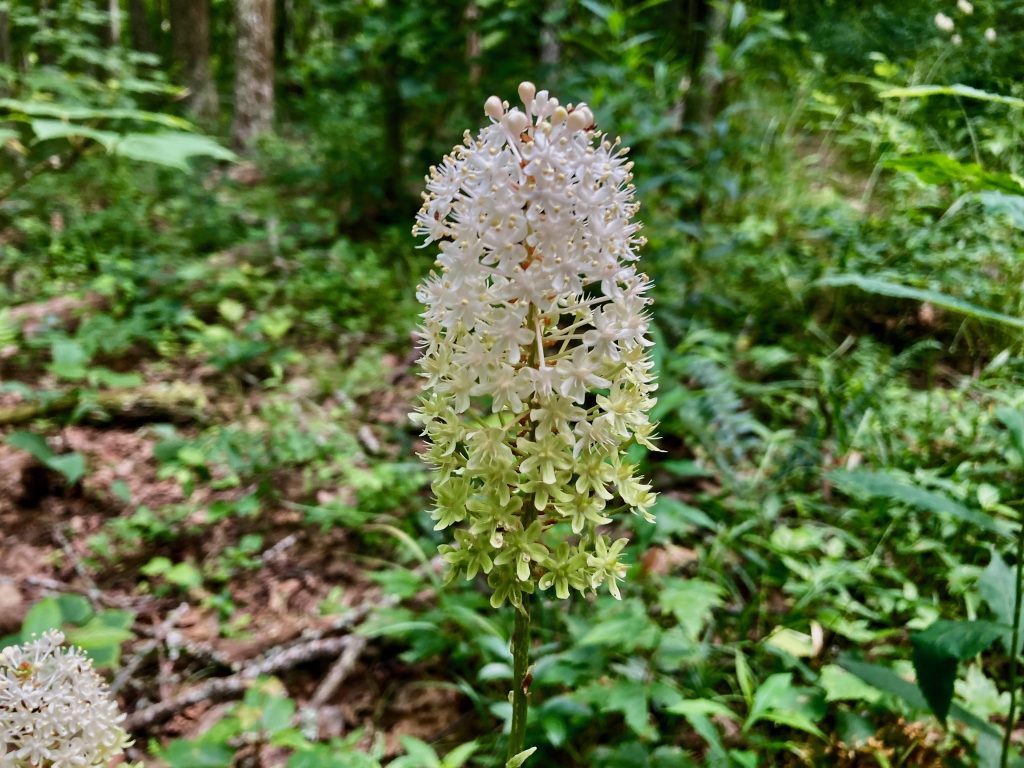 We hiked through more overgrown brush and thorn branches. We also passed more blooming white rhododendrons in one area and some cool large boulders.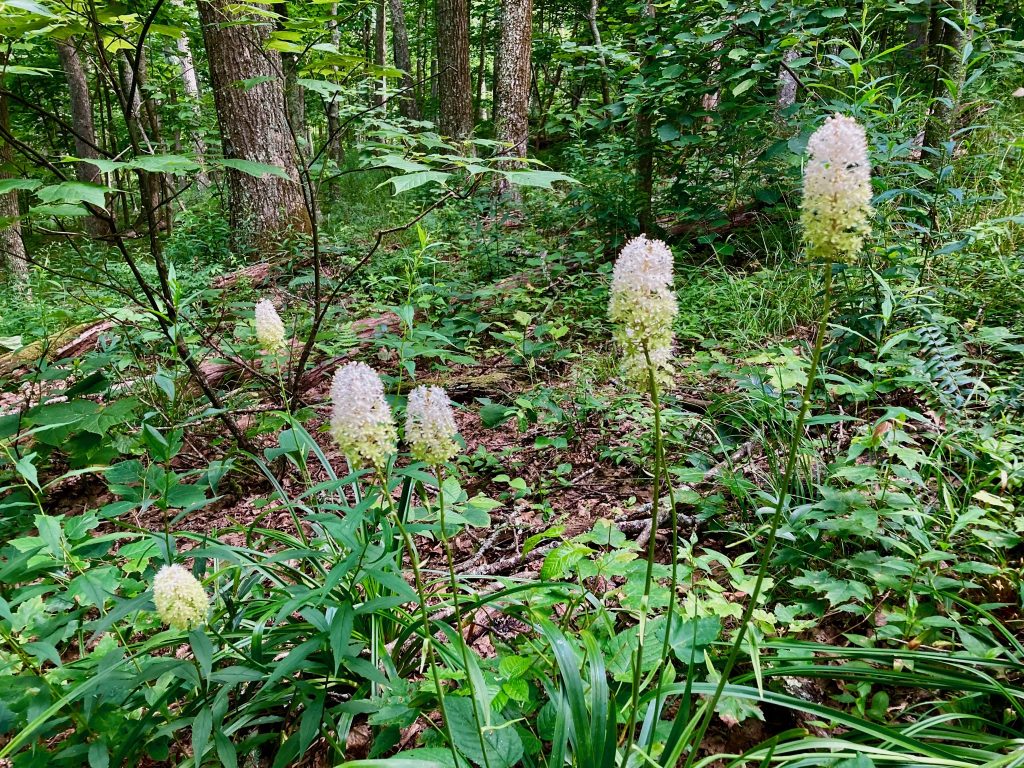 We stopped into the Pine Swamp Branch Shelter for 40 minutes. We rested, rehydrated, and had snacks. Someone had hung a roll of toilet paper from one of the backpack hangers. The breeze made the tp stream and wave.
It rained for a little while, which made me wet and moody.
We had to take.a .1 blue blaze .2 miles before the Bailey Gap shelter, since there isn't a water source at the shelter. We filled up all our containers to make sure we had enough water.
We ended up being the only hikers in the shelter. No one was camped nearby either. This shelter had a clothes line and a faux outlet.
For supper, Frosty made chicken pasta Alfredo. I also had a small bag of chips and more Crush flavored Swedish fish (yum).
We hiked 15 trail miles.