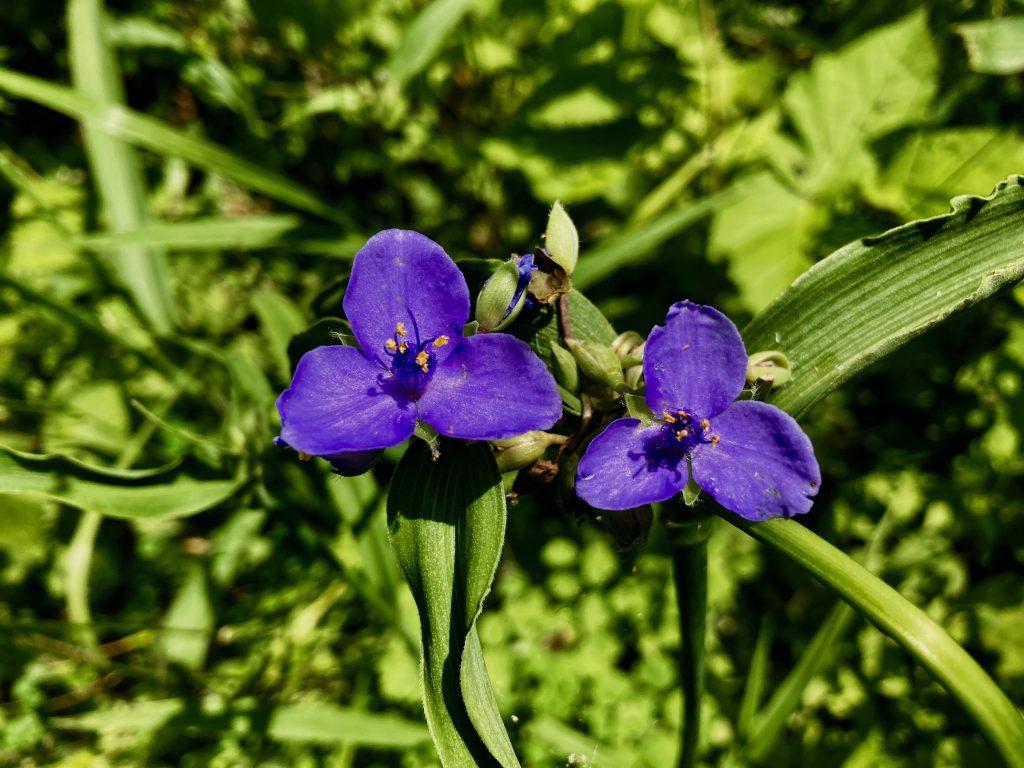 Our day started with a sit down breakfast at the shelter. Some days we sit and have breakfast. Other days we eat on the trail. A thru hiker, Vega, came in for a short break.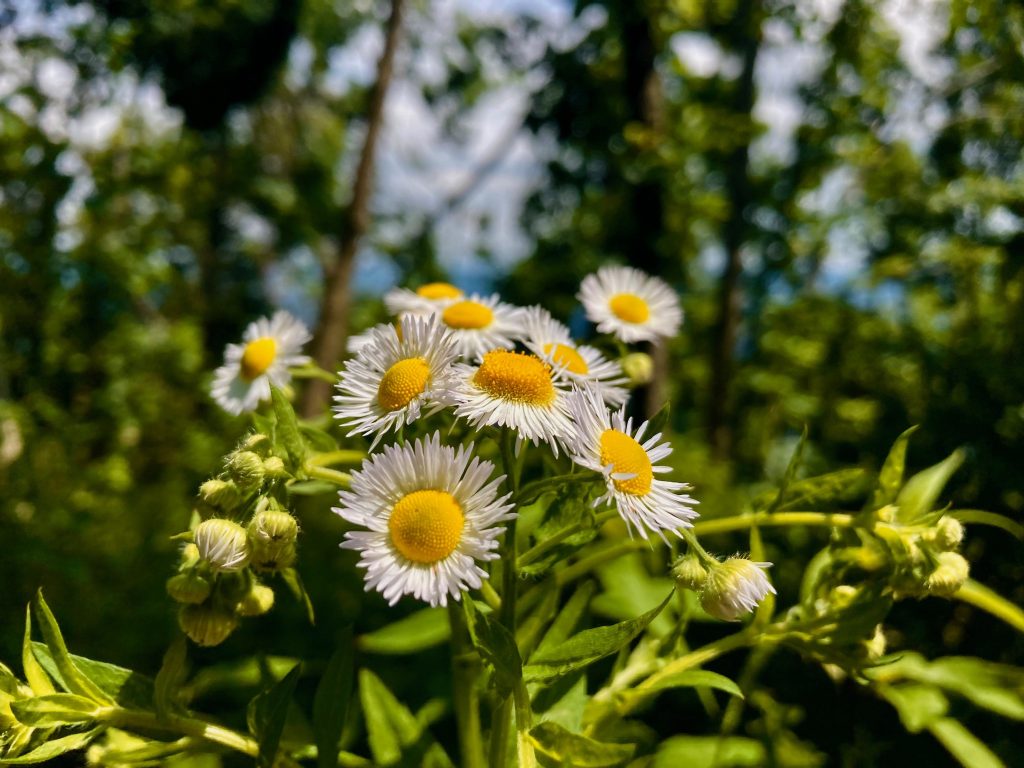 After breakfast, we started climbing up onto a ridge. As we neared the top of the ridge, there were lots of pieces of slate on the ground. It reminded me of the slate in the Monson area. We walked across some tippy slabs. It's weird when such large slabs of rock aren't stable.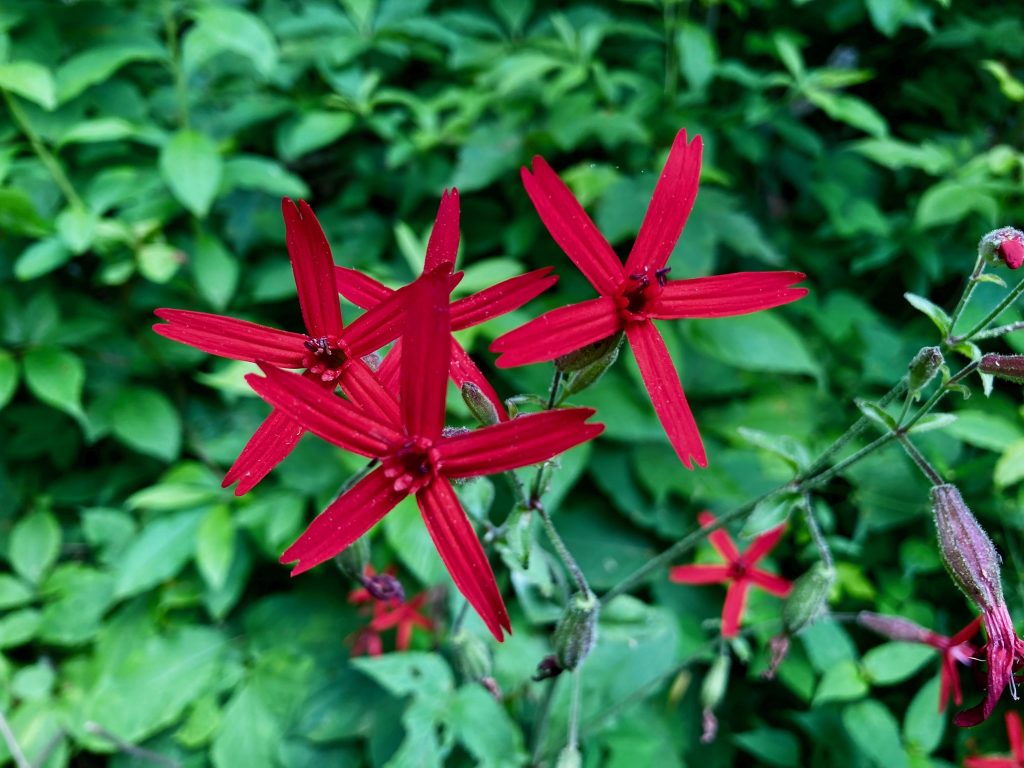 There was a viewpoint when we got to the top of the ridge area. As we stepped out on the rocks, we looked down there were a couple of garter snakes in the crevice between the rocks.
There was a lot of overgrown trail today. Areas where the trail was barely visible and the plants brushed all over you. There were also a couple areas where thorn bushes had taken over. I got all scratched up. I had heard the trail maintenance in this area, leading into and out of Pearisburg, was lacking It wasn't an exaggeration.
We stopped at the Doc's Knob Shelter for water and a snack. The shelter has a large deck with picnic table. There was also bench seating edging the deck and an Adirondack love seat. There is a pipe spring under the steps of the shelter.
Vega was at the shelter when we arrived. Vega poured out some water on the side of the deck and hit a ground hornets nest. Posey picker arrived when we were about to leave. He was a four time thru hiker. He was traveling SOBO. He got paid by the government to thru hike and study the botany along the trail. Posey Picker was a retired botany professor.
We saw a lot of blooming wildflowers along with more mountain laurel, flame azaleas, and white rhododendron.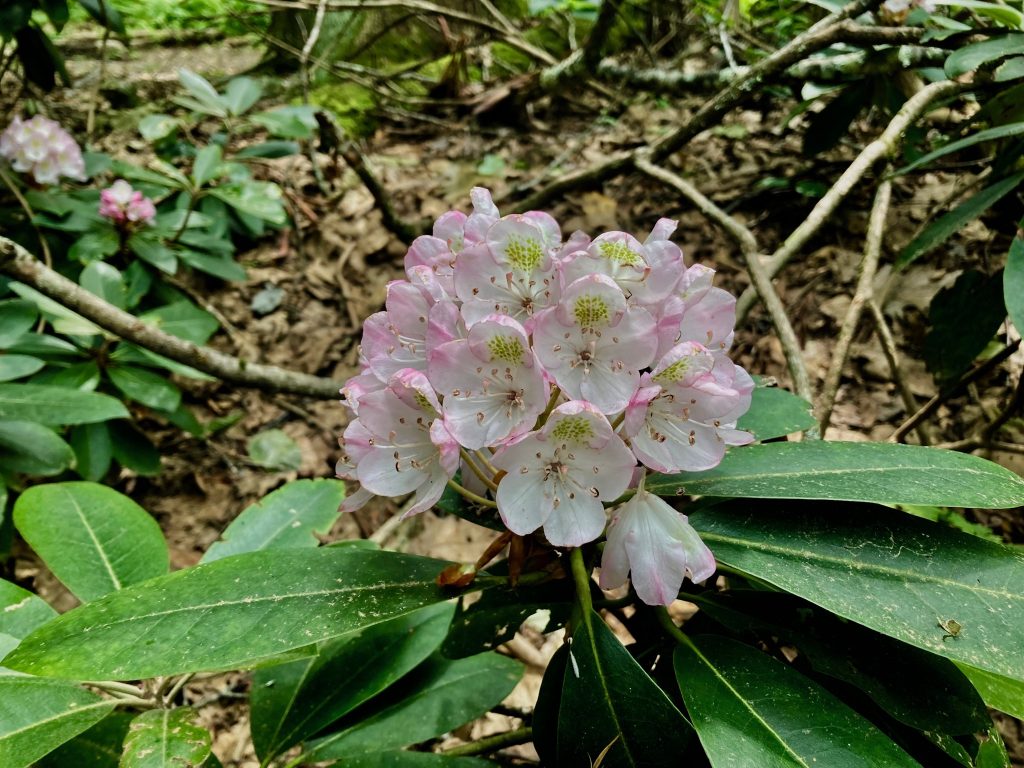 We stopped for the day at a campsite about .2 off trail with water. There were three deer, a doe and two yearlings, hanging out in this area. They were very accustomed to people and would come pretty close. I hadn't been around deer that would come so close before. It was pretty cool.
After awhile, Stickman and Patriot showed up. Frodo, who was hammocking, showed up later in the evening. We heard turkeys in the area too. We hiked 15.2 trail miles.