We slept in and lolled around all morning. We ate breakfast food and snacks in our room. We finally rolled out well after 10:00. We caught a shuttle to VA Rt. 100.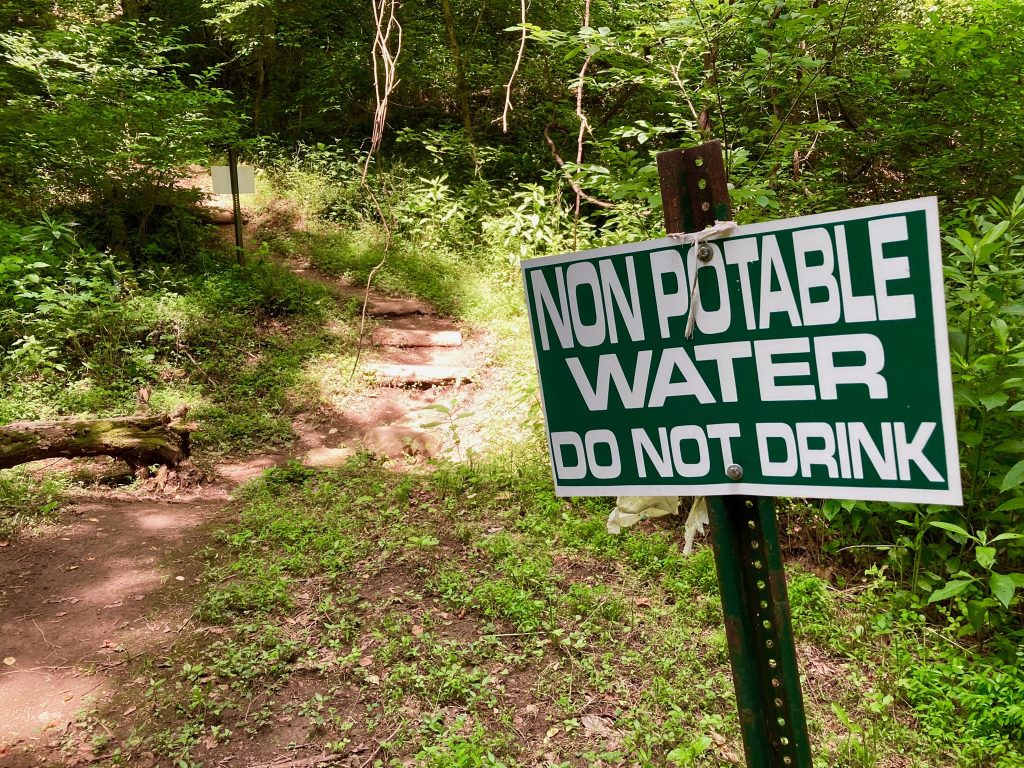 It was a hot day with plenty of uphill as we ascended the Peter's Mountain Ridge. I was feeling that resupplied (heavy) pack, but I totally appreciated having that Powerade!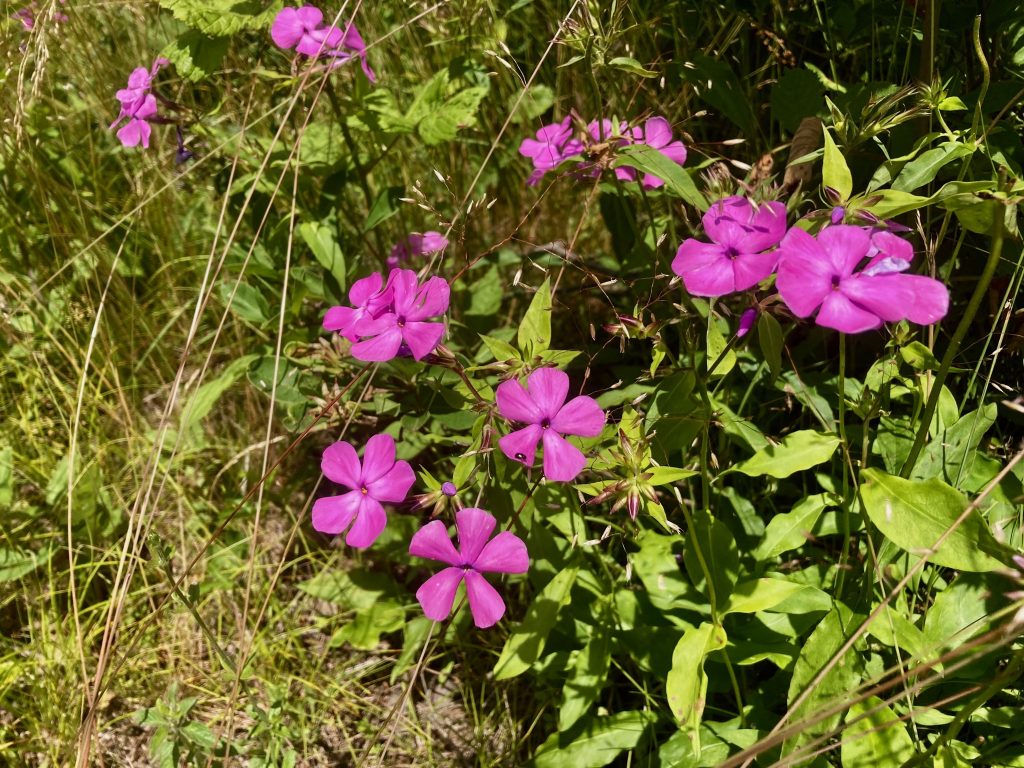 We passed more blooming mountain laurel and wildflowers. There were some nice views up on the ridge.
We stopped into the Rice Field Shelter on the ridge to have snacks and drinks. I saw a cool moth next to my foot and enjoyed the view of the ridge. This might have been a nice shelter to spend the night at, but we decided to go a little further. Vega came in as we were getting ready to leave.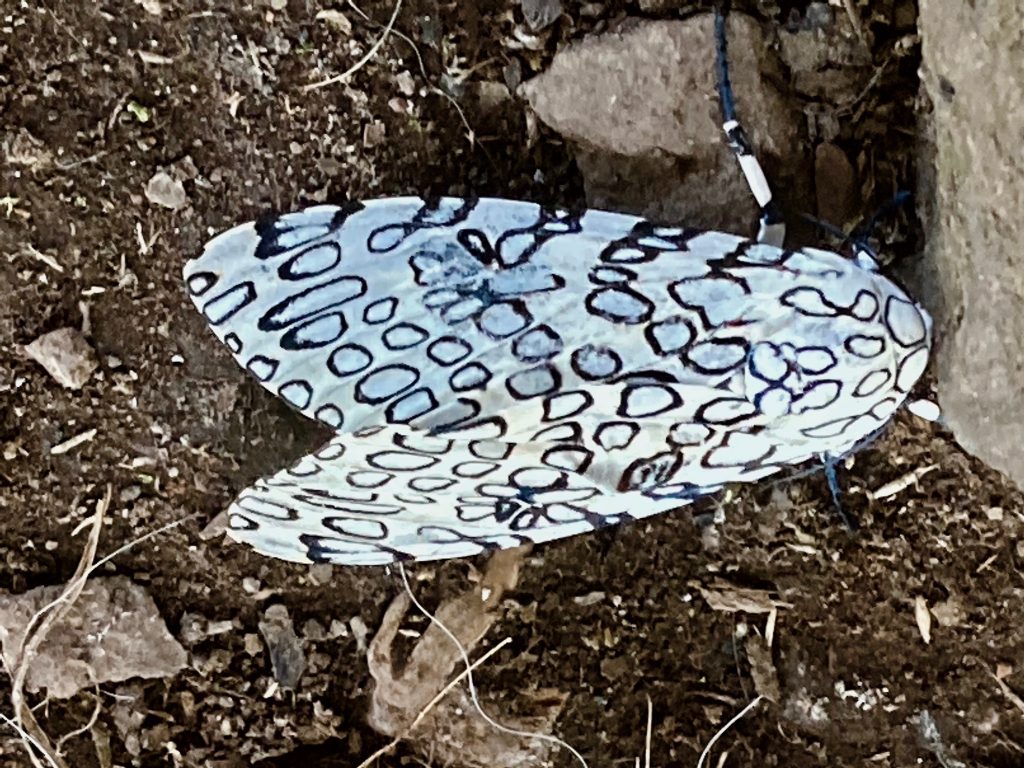 We had more overgrown, brushy trail to walk through before and after the shelter. I also got scratched on a few more thorn bushes trying to take over the trail.
I read that the trail on this ridge crosses back and forth over the border from West Virginia to Virginia. Although, it wasn't marked, so I wasn't sure where exactly this happened.
We stopped at an unofficial campsite near a spring. Frosty set up the tent, and I went down to get water. The trail to the water was marked with blue flagging tape. There was a pipe spring with good flow. I filled up everything. We needed water for the evening and the next morning. There wasn't any reliable water for ten miles according to Guthooks. Frosty saw a doe and fawn while I got water.
Vega came by the campsite when he stopped to get water. Vega stayed in Pearisburg last night as well, but at a hotel. Vega was doing big mileage days, so he was pushing on.
It was windy at the campsite. I cooled off and had to bundle up. We had sweet and sour pork for supper. I also had some extra treats, Crush flavored Swedish fish and a small bag of chips! This area had a few make shift fire pits and lots of sitting logs.
No one else hiked by, and we were the only people camped here for the night. We hiked 8.5 trail miles.