We left our stealth site and headed down the trail. We took the short blue blaze to Angel's Rest Rock. Walking out to Angel's Rest Rock, we passed some cool large rock features.
I was thinking about Angel's Rest Hostel and town food during the hike down to VA Rt. 100. When we arrived at the road, Frosty called the hostel for a shuttle into town.
A short while later, Doc picked us up. Doc is the owner of Angel's Rest hostel. She gave us the lowdown on Pearisburg as she drove to the hostel.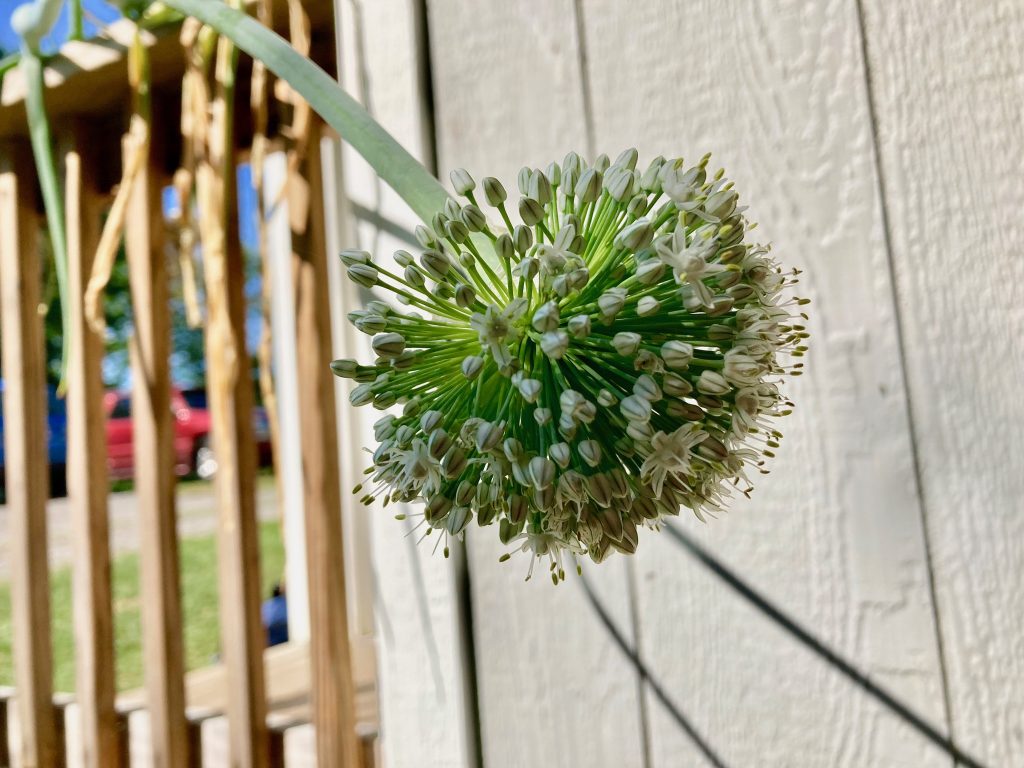 We met the caretakers, Soberhagen and Hot Tamale. Soberhagen, Sober for short, showed us around. He pointed out all the highlights, where to find loaner clothes, the laundry facilities, and bathrooms, etc.
We stayed in a private room in the trailer with it's own bathroom and a mini-fridge! Ahh, the luxury!
Since we arrived before check out time, our room wasn't vacated yet. We showered in the public bathrooms. There were three of them. Each had it's own door to the outside with a sink, toilet, and shower. The bathrooms also had shampoo, soap, conditioner, hair dryers, etc. Then I started laundry. I should've waited. This threw off our eating timeline.
When we were arranged in our rooms and the laundry was finally done, we decided to get some food. There was a choice to be made. There was a choice to be made: Dairy Queen Grill & Chill or Hardee's. I love DQ, especially the mushroom Swiss burger, which is now only available occasionally as a special promotion. I had never eaten at Hardee's, but I had looked at the menu online.
We went to Hardee's. I got a mushroom Swiss burger, onion rings, and Dr. Pepper. Frosty also had onion rings with Coke and some type of burger. You could order inside, but had to eat outside. Oh, the headaches and inconvenience the Covid had caused. There weren't any outside tables and all the good places to sit against the building were in full sun. So we headed to DQ. Where they not only had tables, but also umbrellas! No one else was eating outside, since most people were in their vehicles.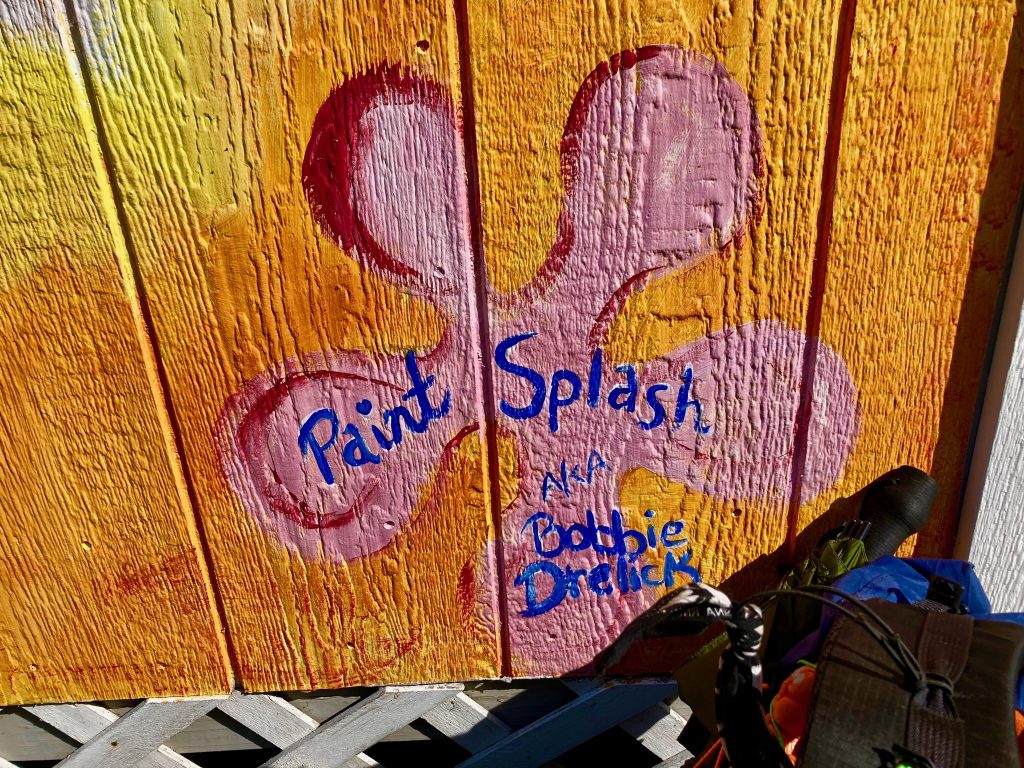 My mushroom Swiss burger was good, but not quite as good as a DQ mushroom Swiss burger. The onion rings were disappointing, since they were overcooked. The pop was watery.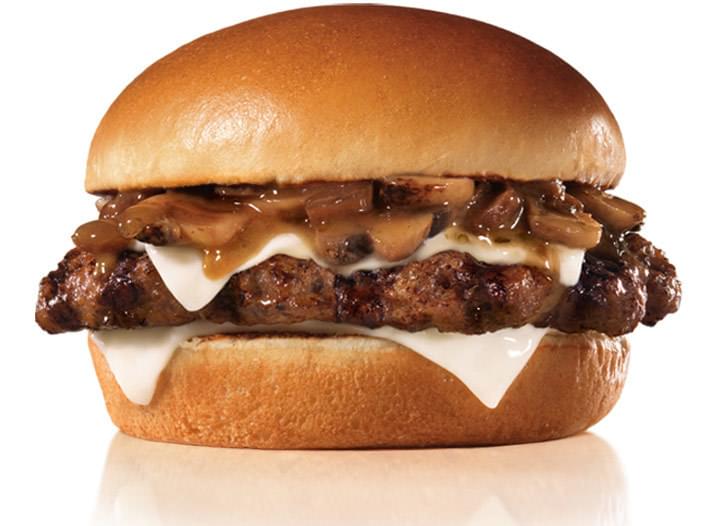 Then Frosty and I walked through the drive thru. Doc had said that they let hikers do this. Squirrel's first job was at McDonald's, and they didn't let anyone walk or cycle through the drive thru. I was so glad that this DQ did so that I could get a Blizzard!!! I got a Reese's Blizzard, and Frosty got a banana split.
Then we stopped at the Food Lion for snacks and breakfast food for the next morning. My cravings were on overdrive. It was very hard to choose what to get. I ended up with chips, cookie dough, a Kinder Bueno Bar, and Dr. Pepper. I got yogurt and vanilla milk for breakfast. I don't know what Frosty got, but he was much more in control of his choices and a bit healthier overall.
This morning I met Barry, a thru hiker who was taking a couple zeros here. He had a vibrant Hawaiian shirt. I wasn't sure if it was a loaner shirt or his. Hook had come in. He was sitting at a picnic table with two large bags of ice on his leg. He was had an appointment with Doc for a chiropractic session.  I also briefly met Gomer.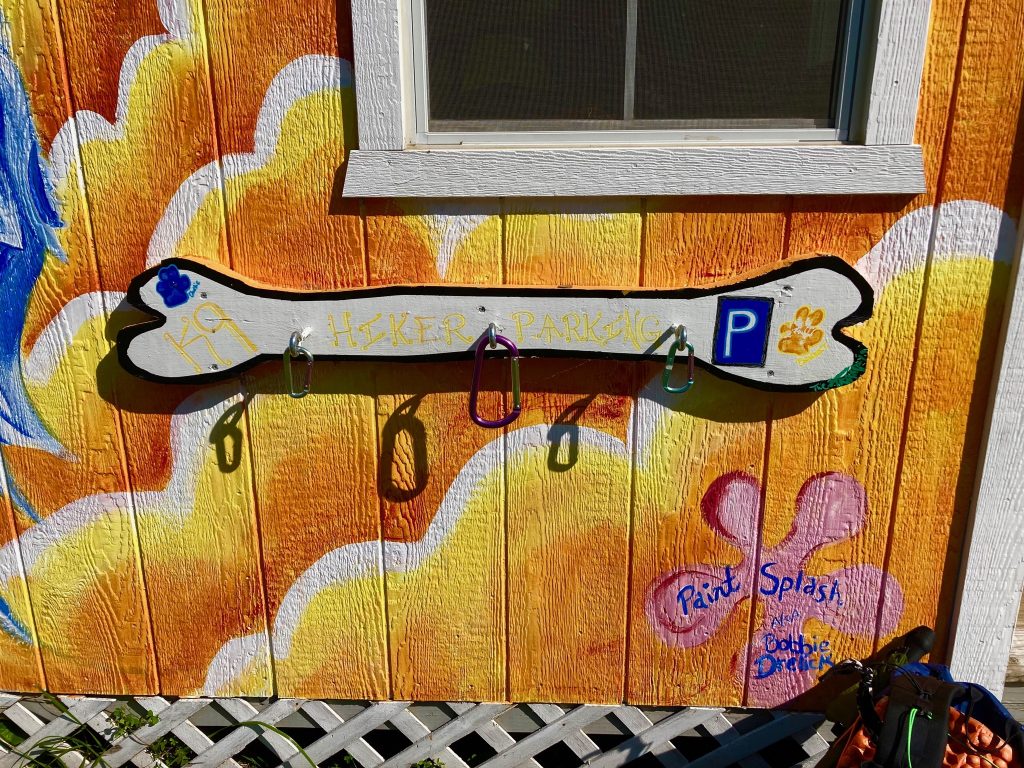 K-Pop sent us a mail drop here. This means total reorganization of my food bags and some repackaging.  After that, I rested for much of the afternoon lying around in bed. I sent messages and photos to friends. I also couldn't resist eating some of my chips and cookie dough. This caused some issues later.
I joined Frosty who was outside socializing. Patriot, Stickman, and Frodo were here. Patriot and Stickman were camping on premise. Frosty and I left to have supper.
I was happy to have more fast food, but Frosty likes having real food.  He definitely needed some sit down, hearty food. Frosty usually loses a lot of weight backpacking which eventually affects his energy levels.
We walked to La Barranca Mexican Grill. Doc had recommended the Cancún steak. I checked out the menu before we headed over. The Cancún steak looked good! The description read: 10 oz. t-bone steak topped with grilled onion, mushrooms, five shrimp, and chipotle cheese dip served on a hot skillet with salad and french fries. All this for 15.99, sign me up!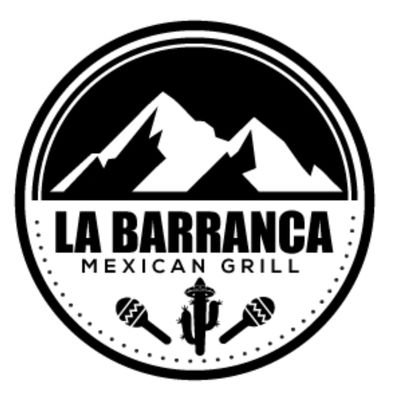 We sat right next to a huge window wall with an awesome view of the green hills beyond. Frosty and I both got the Cancún steak. I started eating and quickly realized that my eyes were bigger than my stomach and a whole day of eating had caught up with me.
The fries, shrimp, onions, and mushrooms were awesome. The steak was thin and overcooked, and since I was pretty full I didn't even attempt to eat more than a few bites. We stopped at Food Lion on the way back to get Powerade to pack out of town.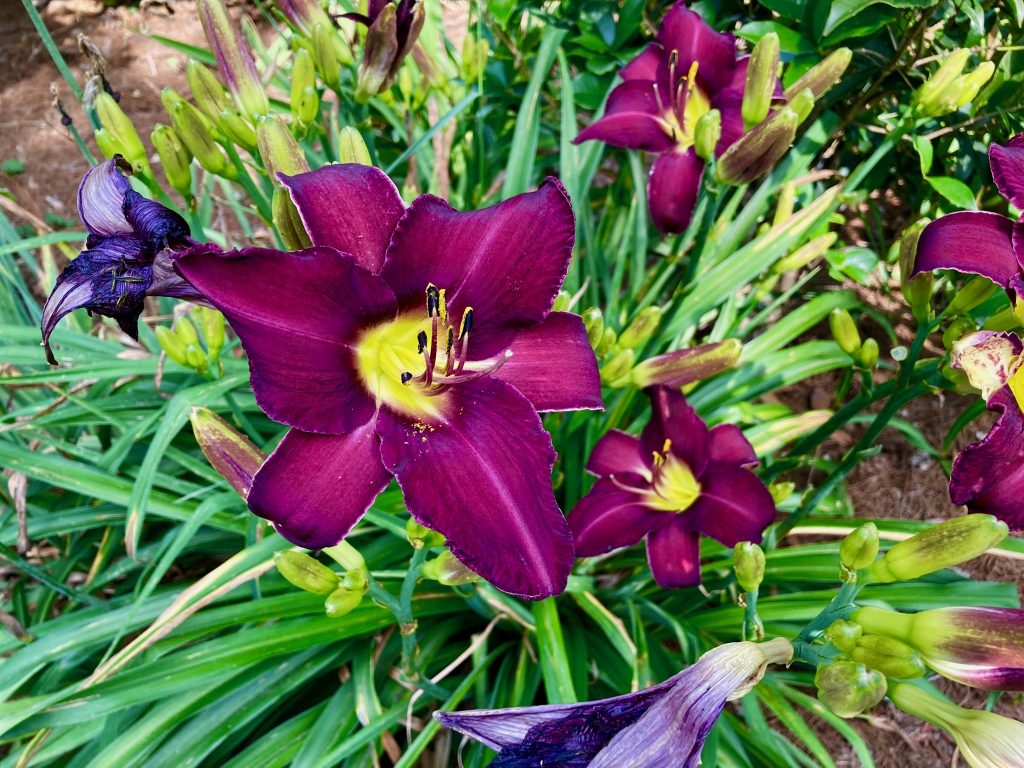 We hung out with Frodo, Level, Stickman, and Patriot in the yard after supper for awhile. I enjoyed hearing stories from everyone's trail journeys.
We nero-ed into town with 3.5 trail miles.