We had a gentle downhill hike to Rt. 606, where Sweets was going to meet us. She would be picking Sharkey up. We waited nearly two hours for Sweets,
It was so worth it! She brought meatball subs from Subway! We headed down near the creek/bridge to eat. I ate a full footlong sub in less time than it usually takes me to eat a six inch sub. I was hungry. Sweets also brought beer. She. left some trailside for hikers passing by. Then we said our goodbyes. The Frosty and Sharkey reunion tour was over.
When we got to the Dismal Falls area, we took the blue blaze trail a third of a mile into the falls. The Guthooks app said that the falls aren't far from a local road in the other direction, so expect a crowd on summer days. Today was a hot summer day, but there wasn't anyone here probably because it was the middle of the day on a Wednesday. It was a nice area. I thought it seemed like a great spot for a picnic and wading. I realized at that moment that my summer was tehcnically filled with lots of picnicking.
Later, on trail, we ran into Longevity. He was slackpacking SOBO from a local hostel. He thanked me for helping to get his hat back to him. I was glad to find out that the hat indeed made it back to Longevity.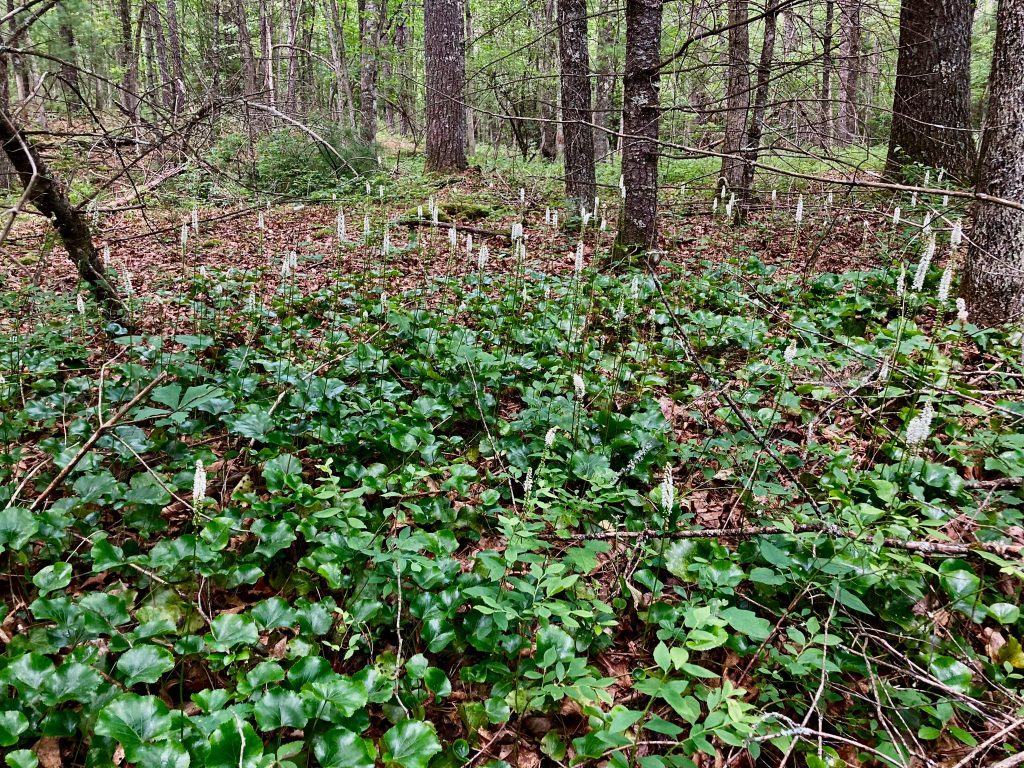 We also passed another box turtle and a doe with a fawn on trail.
We stopped for the day at the Wapiti Shelter. Stickman's gear was already set up inside. His hiking buddy, Patriot, was hammocking. Patriot was retired military. He started a fire in the fire pit.
Frosty and I had beef stroganoff for supper.  We all hung out talking at the picnic table. A deer was hanging out near the shelter. She kept coming back, but always staying about fifty feet away.
Today we hiked 12 trail miles.