It was raining in the morning when we woke up, but the rain was supposed to stop in a few hours. We decided to wait it out in the shelter. We would be meeting Sweets tomorrow and didn't have a whole lot of mileage to make in a day and a half to reach the rendezvous spot.
Since Frosty and I had skipped supper after the trail magic yesterday, we had an extra meal. Frosty decided to cook us up pasta Alfredo for breakfast my second favorite trail meal.
Grizz had been at MGH, but we didn't get a chance to talk there. We found out that Grizz was from Florida and was thru hiking. He was getting ready to meet his girlfriend who was driving up to see him. Sharkey really gelled with Grizz.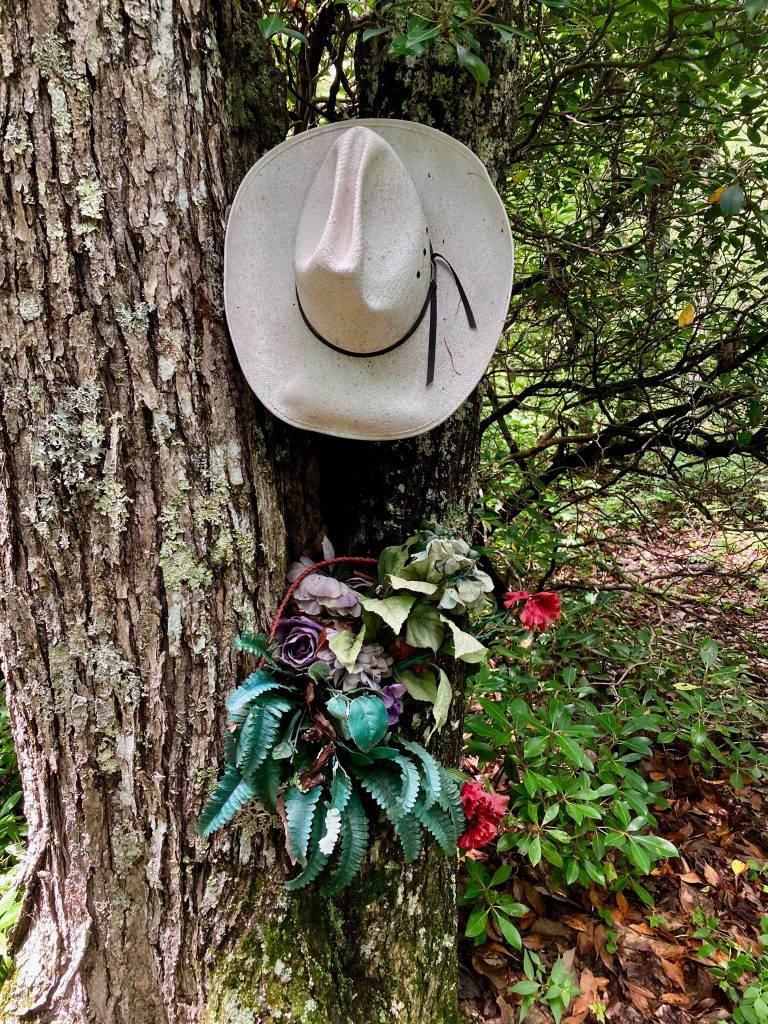 The rain stopped and we headed out at 11:30. I saw a box turtle on the trail.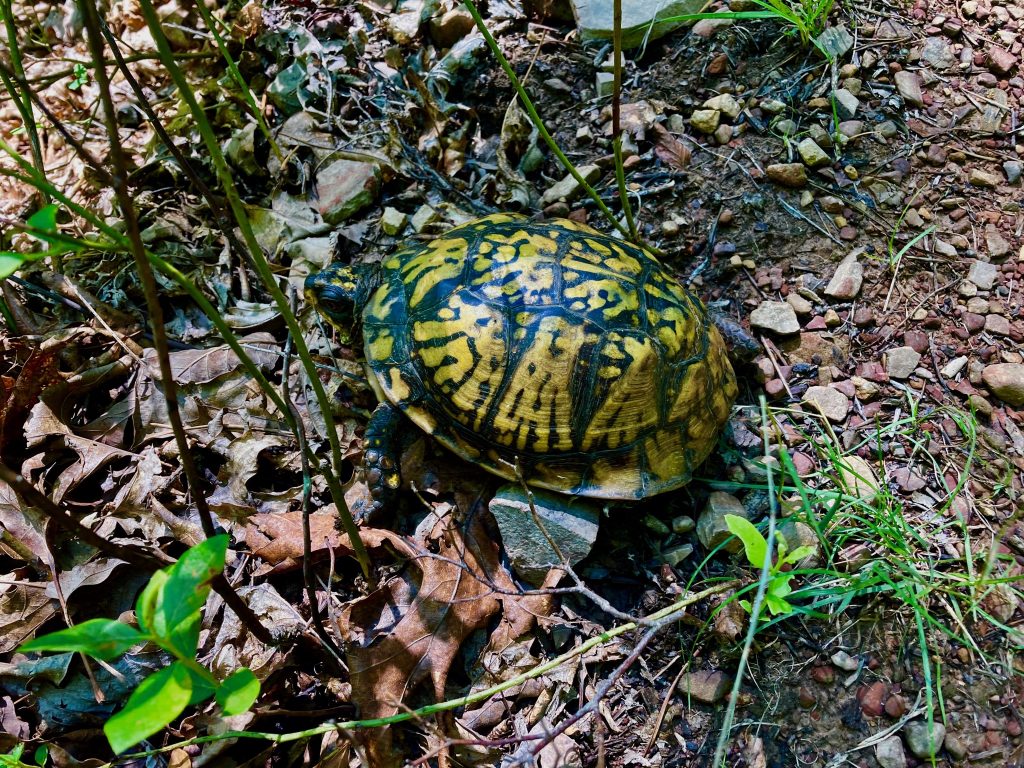 After awhile, I had the need to dig a cathole. Sharkey continued on, while Frosty waited for me. I didn't go too far off trail and I probably took five minutes total. But this was the start of our misadventure for the day.
We hiked, and hiked, and hiked and (from our prespective) never caught up with Sharkey. Unbeknownst to us, we somehow got ahead of him. We both swear that we didn't go off trail. Not sure how this happened. Sharkey has a faster pace, so we kept thinking he was ahead of us and hiked on for hours. Sharkey got worried and backtracked looking for us, not knowing that we were ahead of him.
We stopped into the Jenny Knob Shelter, but Sharkey wasn't there. We didn't have an endpoint goal for the day, so that added to the confusion. We kept going. Eventually, we decided to stop on a ridge at a tiny stealth spot and set up the tent. It wasn't a great spot, but we just decided that we shouldn't push on any further.
Sharkey ran into 7-11, who was slack packing, since his family was still visiting in the area. Sharkey borrowed 7-11's phone to contact us, since Sharkey doesn't carry a phone while hiking. We eventually noticed the text. Frosty called 7-11, who was no longer with Sharkey. Thus we couldn't communicate with him.
We now knew that Sharkey was behind us. We waited for him to met up with us, which he did. Then Frosty cooked my favorite, Forever Young Mac and Cheese, for supper.
It was supposed to be a cold and windy night, so I wasn't sure how I'd sleep up on the ridge. I ended up sleeping well despite the cold, wind, and a rock under my back. We hiked 12.5 trail miles today.
On a side note, Sharkey again picked up trash dropped by Samwise on the trail. Samwise wasn't a practitioner of "Leave No Trace" philosophies. Earlier in our hike, when Sharkey picked up some Samwise trash, he gave it back to him when we passed him on trail.