We hiked through more blooming mountain laurel, cute little red flowers, and Indian Pea flowers.
Today we visited the old school house!! This is a historic old school house. Nearby is living history farm called 1890 farm. There was a box inside that usually has some goodies for hikers, but it was cleaned out. In the school, we met Super Tramp, Saint Legs, and Astral. A trash can was outside the school house. It was completely stuffed with hiker trash.
We had to cross train tracks today. A train was stopped on the tracks. The train went as far as we could see in either direction. So we decided to go under it. Sharkey went first, followed by Frosty. He had me take off my pack and pass it under the train to him, so I wouldn't get hung up. I saw a light on a part of the train come on. I wondered what that meant. Soon after I crawled under, the train started moving! I really thought that they'd blow a whistle or something, but they didn't.
The trail goes right by a couple of gas stations in Groseclose, between Atkins and Rural Retreat. The Barn Restaurant is just off the trail in this area. We were going to eat at the restaurant, but it was closed. Not sure why. It was a Friday just after noon. Must have been a Covid thing. So we went to one of the gas stations and got snacks and drinks. I was going to get some chocolate milk, but they didn't have any milk at all. Weird. I got a bag of chips and some Dr. Pepper. We ate outside in the shade sitting against the side of the building.
We passed a marker for the 1/4 way point of the AT NOBO (3/4 point for the AT SOBO). I love seeing these other mileage milestone markers, even though none of them line up with my journey since I've jumped all around sectioning.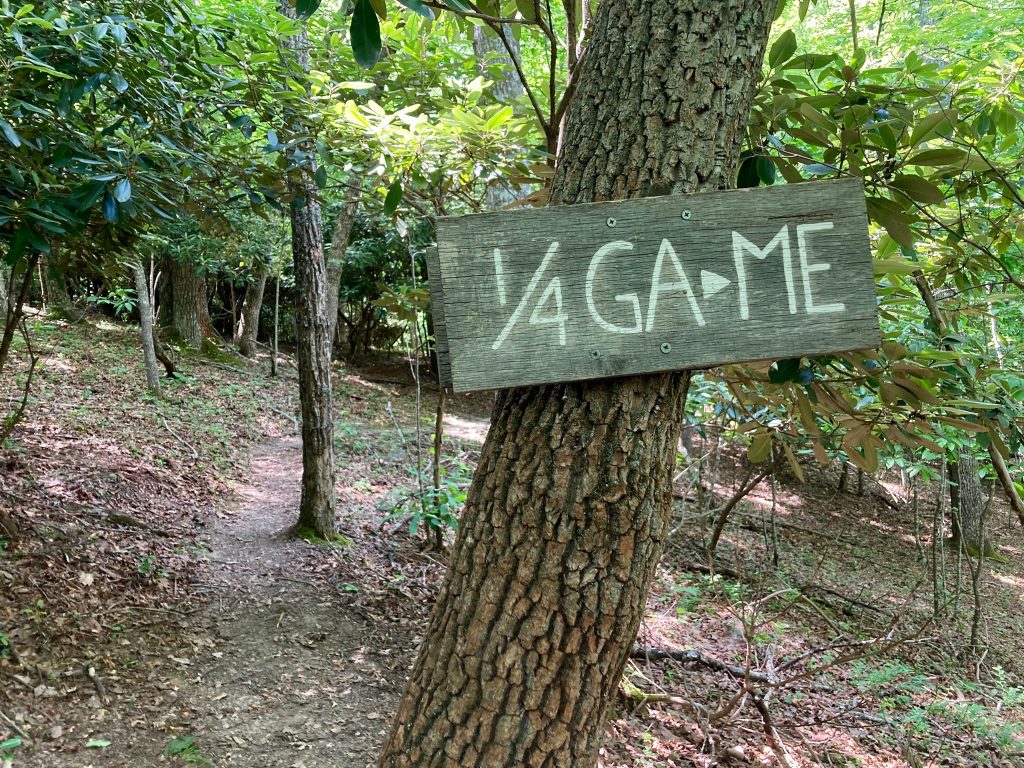 While hiking today a turkey nest next to the trail with a baby in it. Mom turkey was nearby and wanted us to keep moving. We also saw a deer.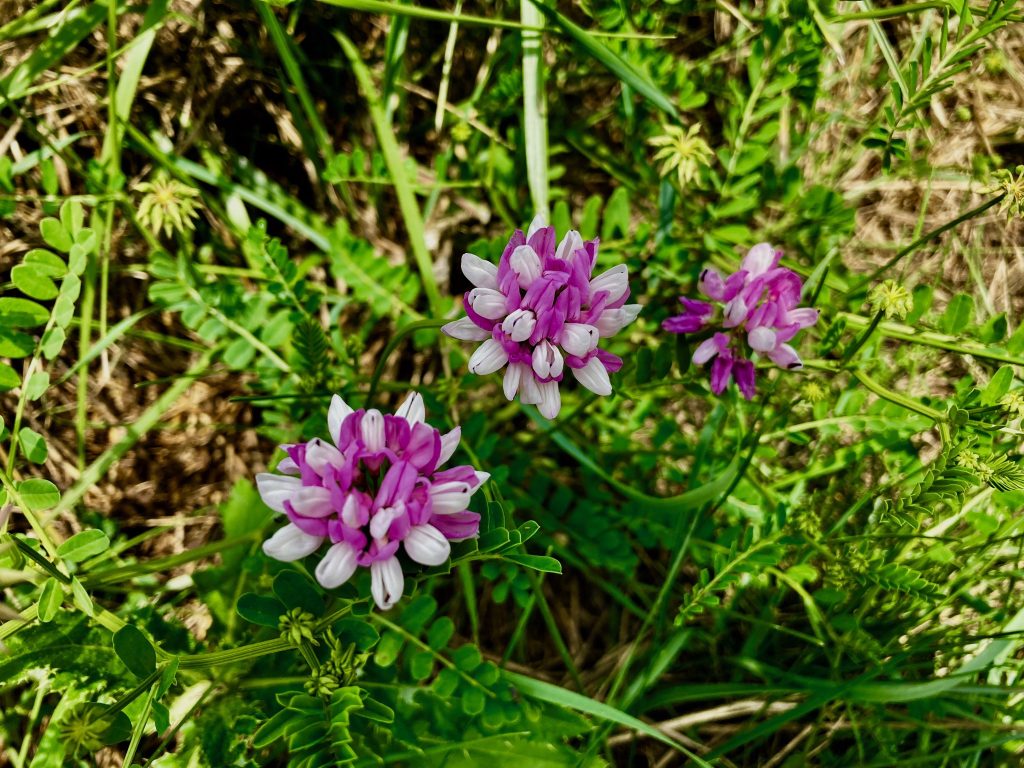 Sharkey hiked with a stuffed Ewok attached to his pack. When Sweets thru hiked the Pacific Northwest Trail, she thought the area looked like landscape of the Moon of Endor, where Ewoks live. She asked for someone to get her an Ewok to hike with. Someone did. She named the Ewok Townsend for the city of Port Townsend in Washington. Sharkey and Sweets have jokingly ascribed  an Impish personality to Townsend.
We stopped for the day at the Reed Creek campsite. This was a nice area with some nice sitting logs and a fire pit. Cheeks, Trouble, and their dog Precious stopped here to get water then went just down the trail to the next set of campsites. Longevity stopped here. He decided to stay. Longevity started a thru hike, but fell. He now needs surgery. He got off trail for awhile for family events, but decided to hike until his surgery date. Longevity was a practitioner of the Wim Hoff Breathing Method.
Frosty cooked us Sweet and Sour Pork for supper. Today we hiked 18.36 trail miles.