This trip is a part of the 100 Mile Wilderness Winter Lean-to Challenge.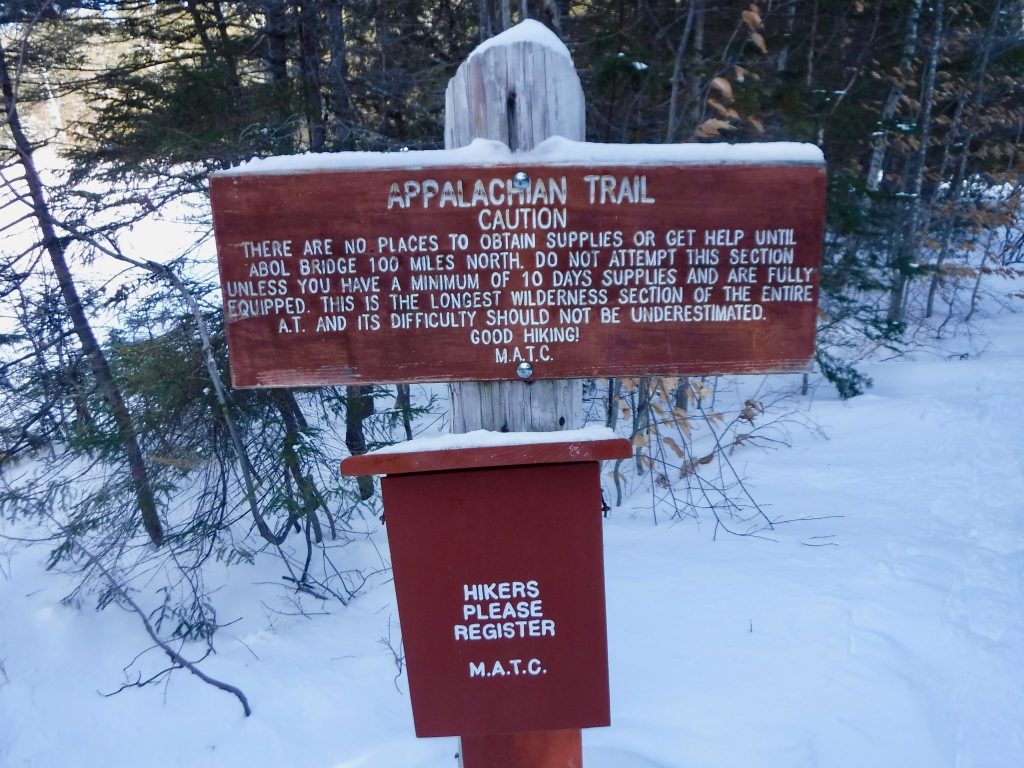 On January 23rd, 2021, Frosty and I headed to Monson. We wanted to hike into the  Leeman Brook Lean-To in the Hundred Mile Wilderness.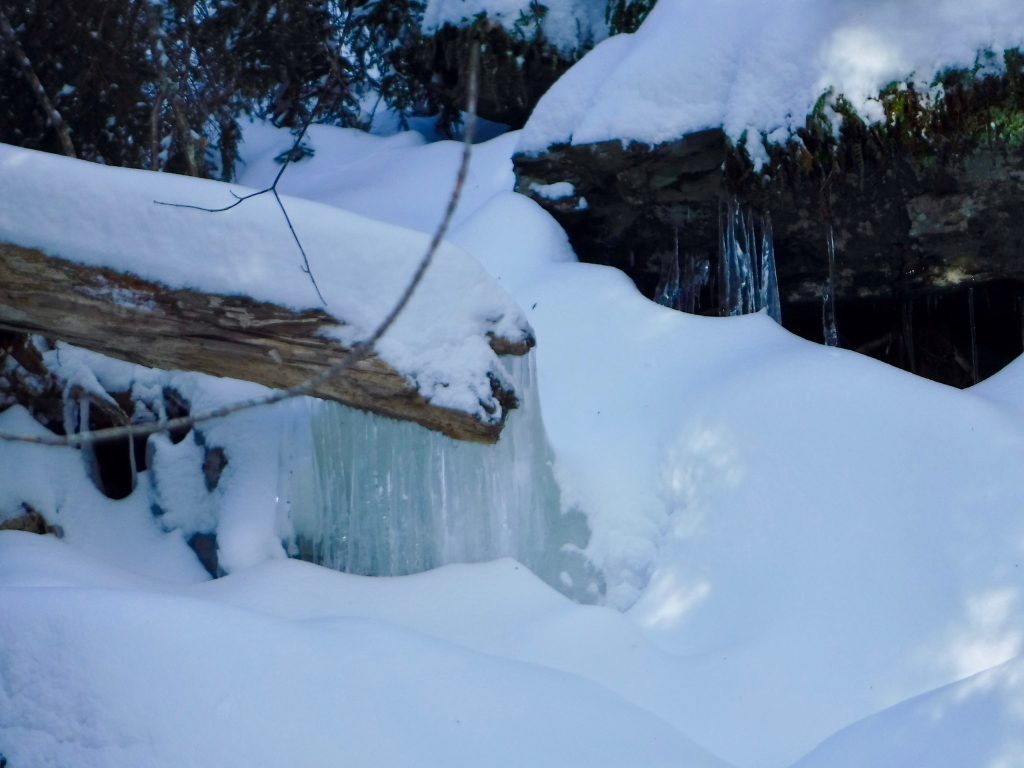 We were able to pull in and park at the AT parking lot off Route 15 This lot isn't plowed in the winter, so it isn't always accessible. I've seen it blocked by ten foot plowed up snowbanks. This isn't a place where you can park on the side of the road.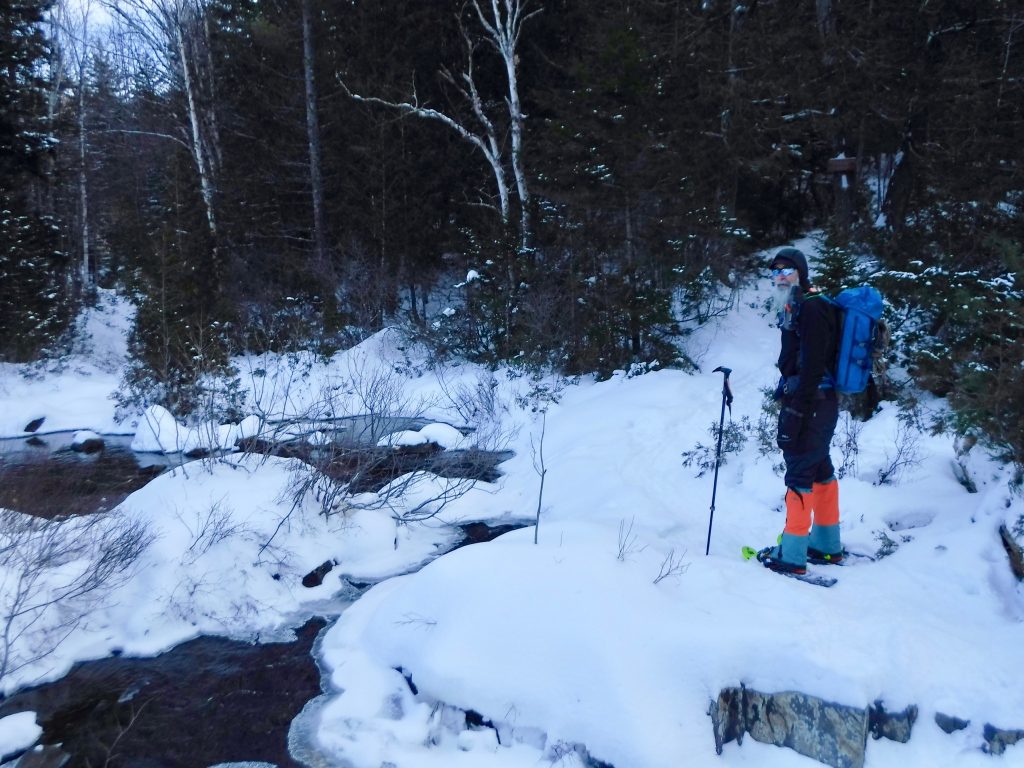 We put on our snowshoes and headed out. The temperature was 21 degrees as we started our hike with 13 mile an hour winds.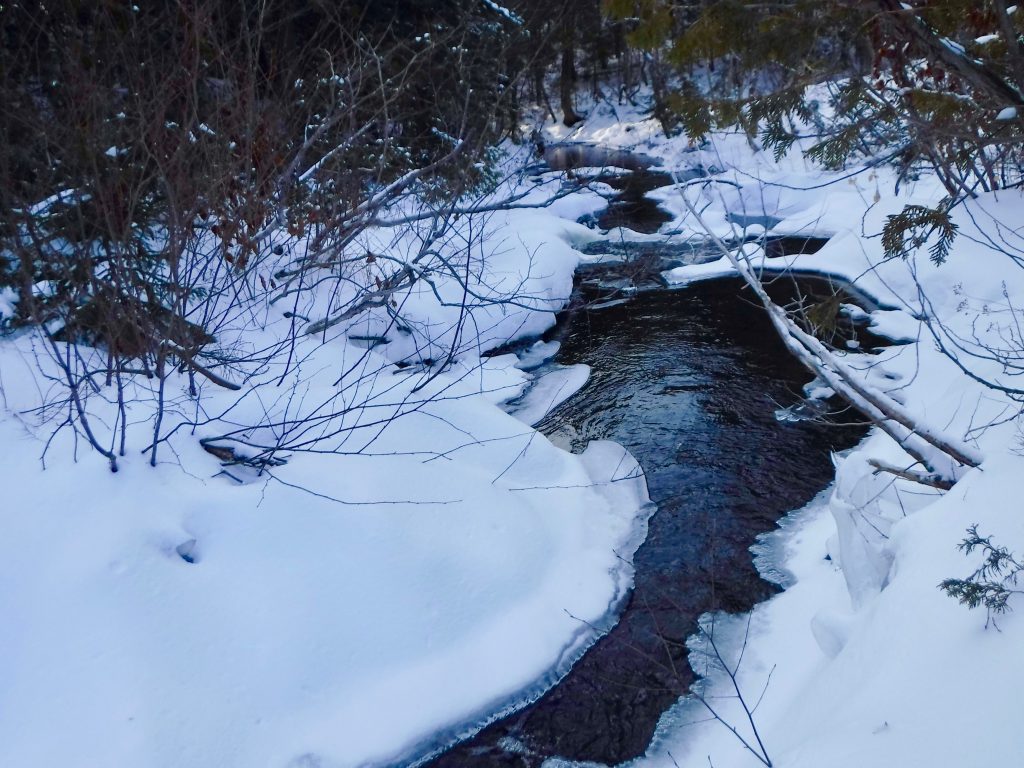 The terrain was pretty mild with some small ups and downs. There was a quiet, beautiful stillness in the woods.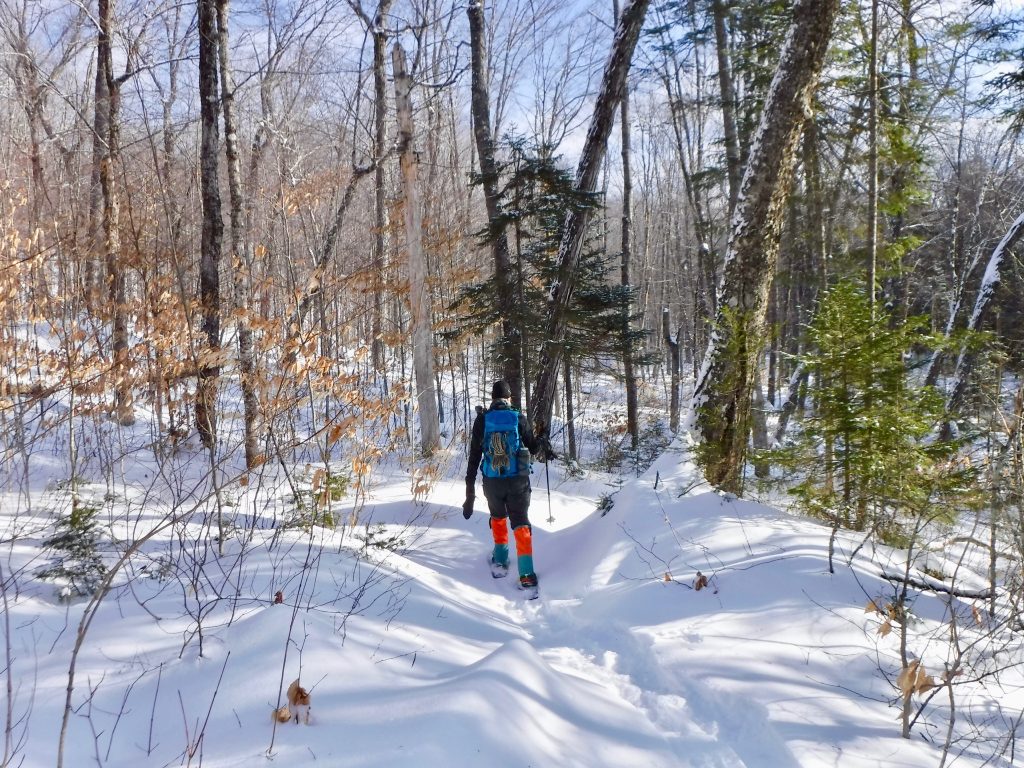 There were some older snowshoe tracks that were pretty filled in. They stopped a little while before we got to the shelter.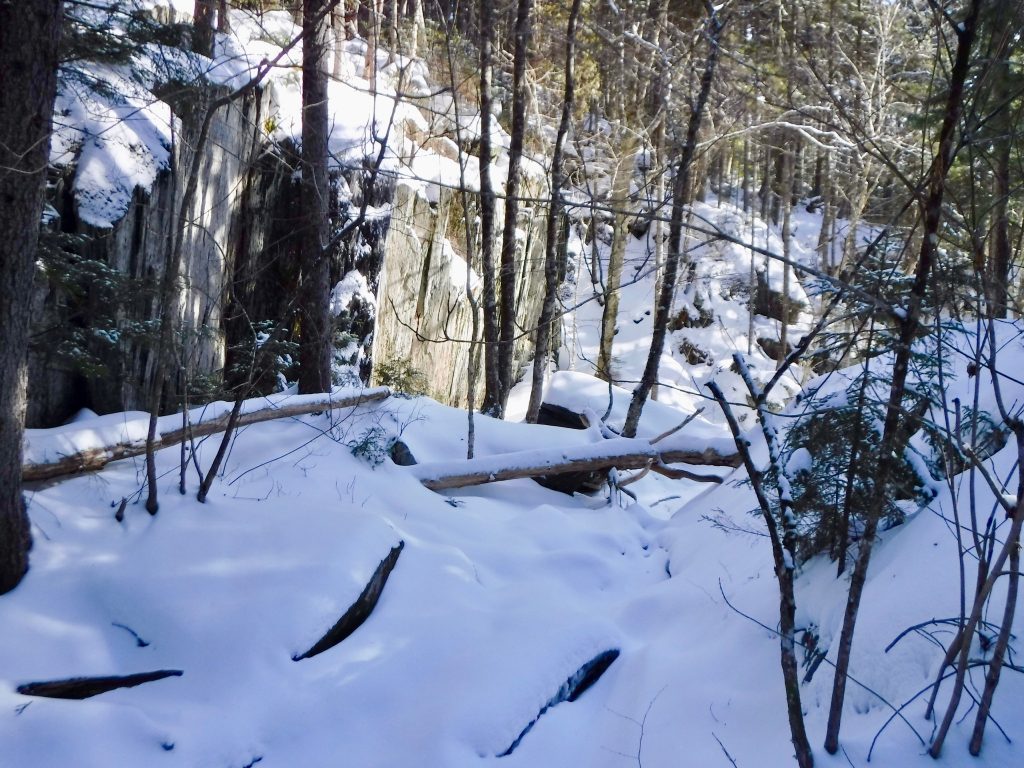 After crossing Leeman Brook, there was a little ice chimney of icy rock to get up. It wasn't too bad, but it definitely required traction in the form of microspikes or snowshoes with aggressive cleats. It also took a bit of powering through.
We stopped at the lean-to for a snack. Frosty brought a snack pack of cracker sandwiches. I had a granola bar. In the winter, you have to think about snacks that won't freezer or storing them in an area that keeps them warm(er), like a pocket on your bibs. The crackers did well. The granola bar was a little hard.
Then we turned around and headed back. We went 6.2 miles round trip and took four hours and twenty minutes. More pictures from our day below.