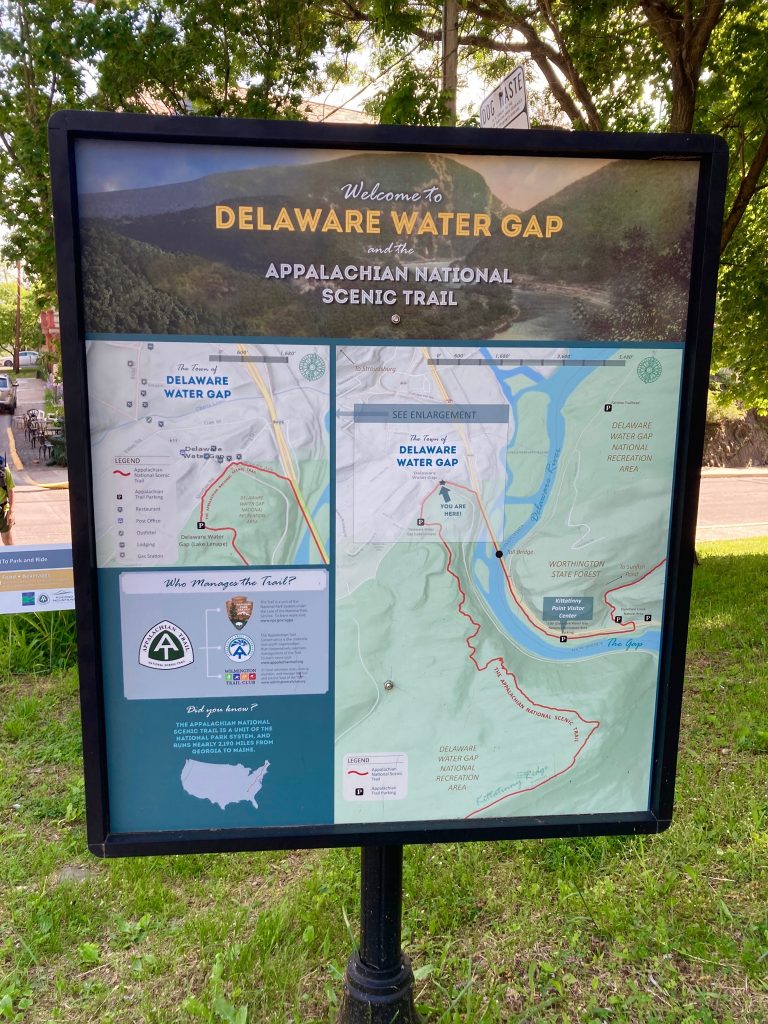 We drove down to Warwick, NY and stayed at Meadowlark Bed and Breakfast. That evening, Robert dropped our car at our planned end point, a parking lot on NY Rt 17A. Dorothy, the owner of the B & B and a British expat, shuttled him back.
The next morning Dorothy made us breakfast of french toast. Then we started the long shuttle down to our starting point of Delaware Water Gap.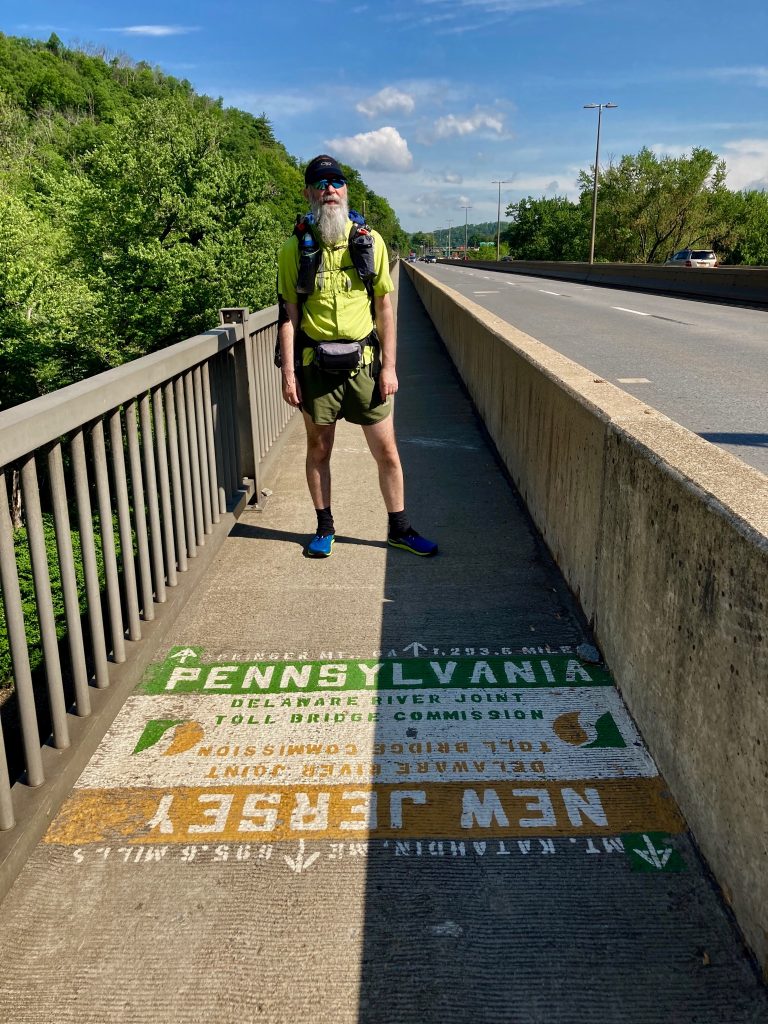 We actually started on the trail in Pennsylvania, but after just a few hundred feet we were on the bridge over the Delaware River and leaving PA. Our first steps in New Jersey!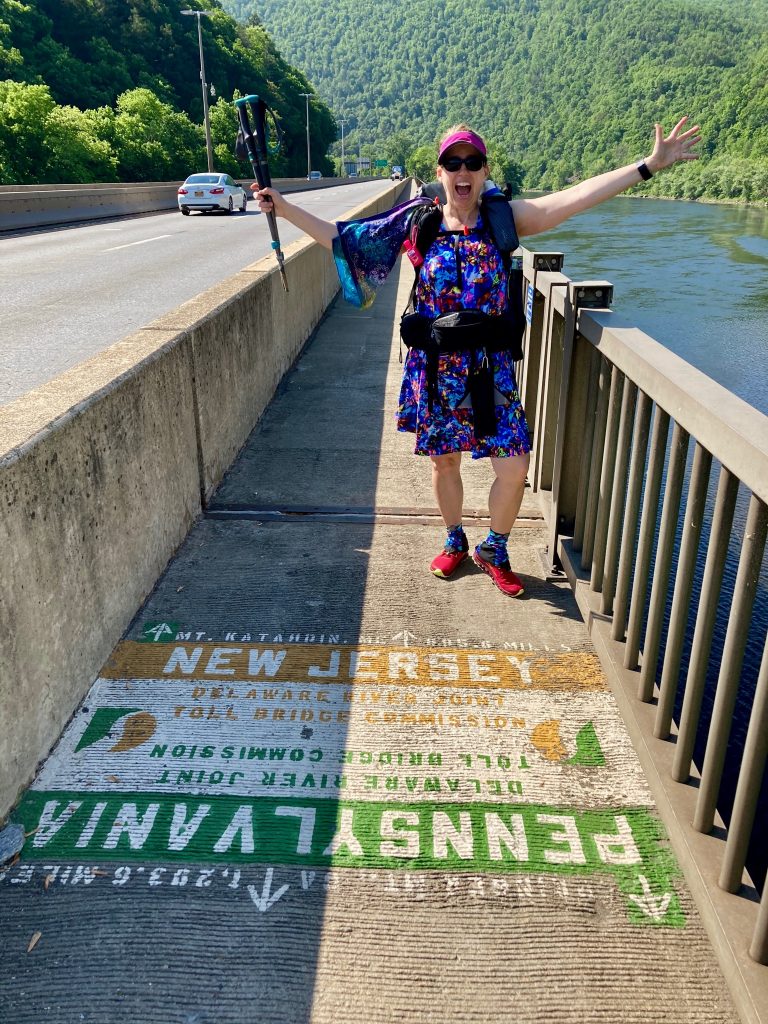 The terrain today was rocky underfoot, but pretty mild in terms of overall climbing up and down. We did see lots of flowers in bloom.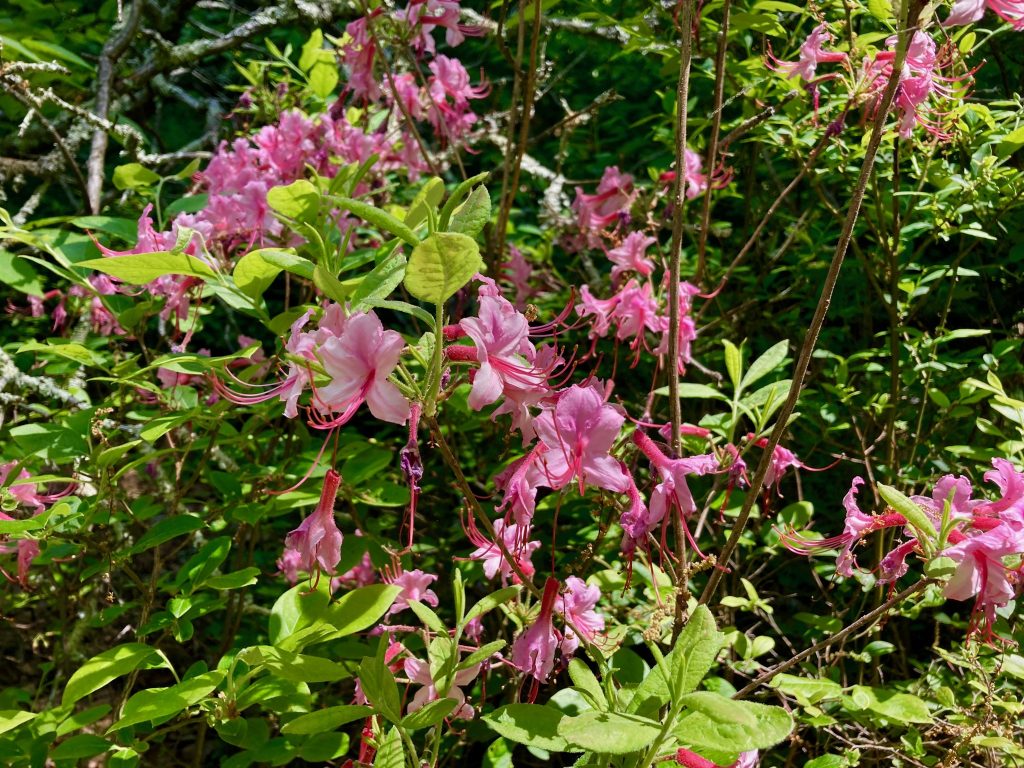 It was hot and sunny. I'm not sure what the actual temperature ended up being. But it was predicted to be 87 degrees. Neither Frosty nor I enjoy the heat, but it was probably good training for our planned section hike of Virginia this summer.
I wasn't drinking enough at the start of our hike, but I did better as the day went on.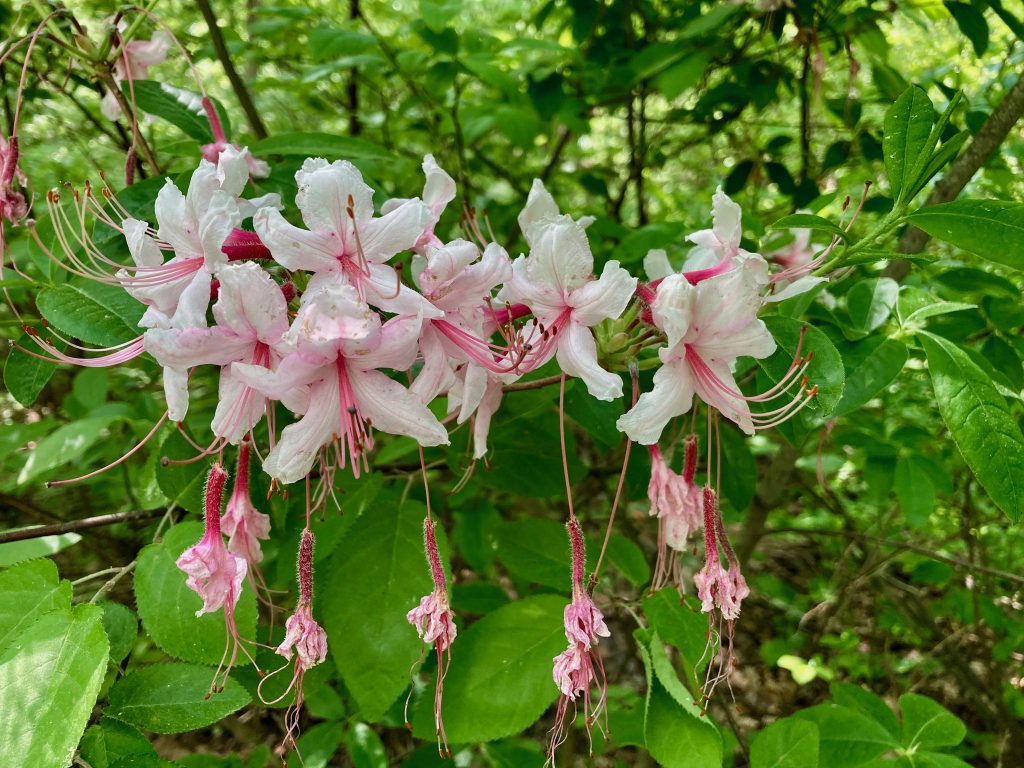 The AT travels along one shore of Sunfish Pond. It was a pretty pond, but the trail was an annoying rock garden to travel on.
Unlike our New York trip in April, where we were alone the vast majority of the time and only met two AT hikers, this trip brought many hikers our way. Some section hikers, a lot of flip floppers most of whom who started at Harper Ferry, and a few thru hikers.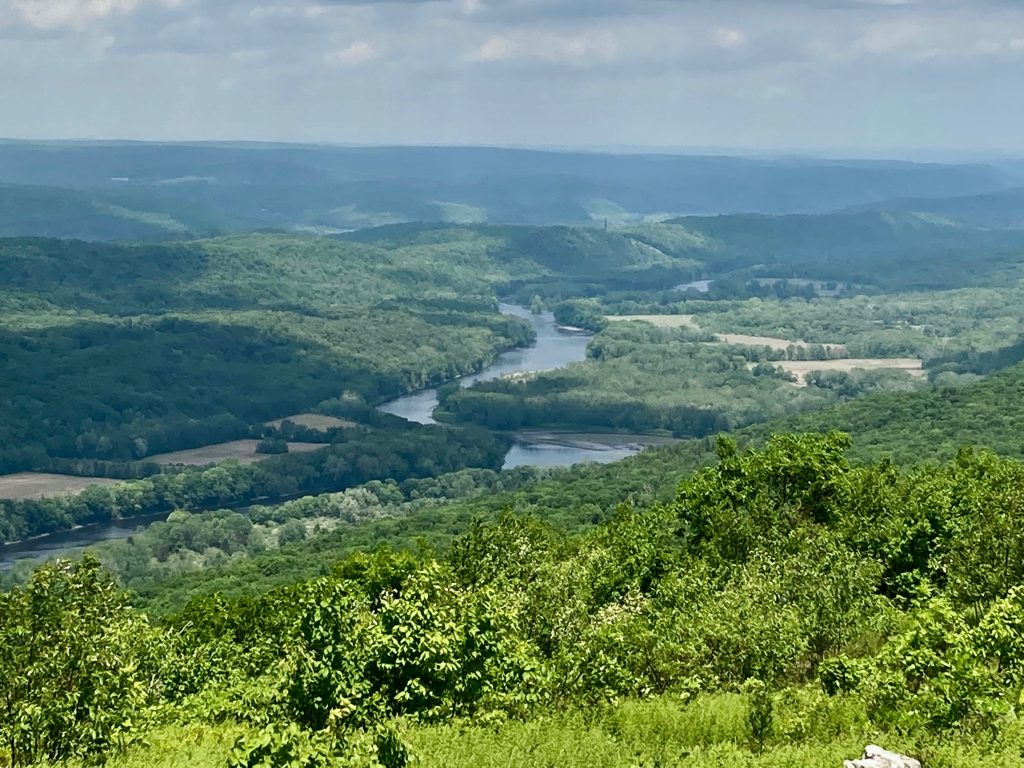 On Raccoon Ridge, we met a flip flopper named Sundae who was hiking with her dad, Zydeco. We conversed while enjoying the view. Zydeco wasn't with Sundae at the time. He was getting new shoes at an outfitter in Delaware Water Gap. Sundae was slack packing to the Mohican Outdoor Center.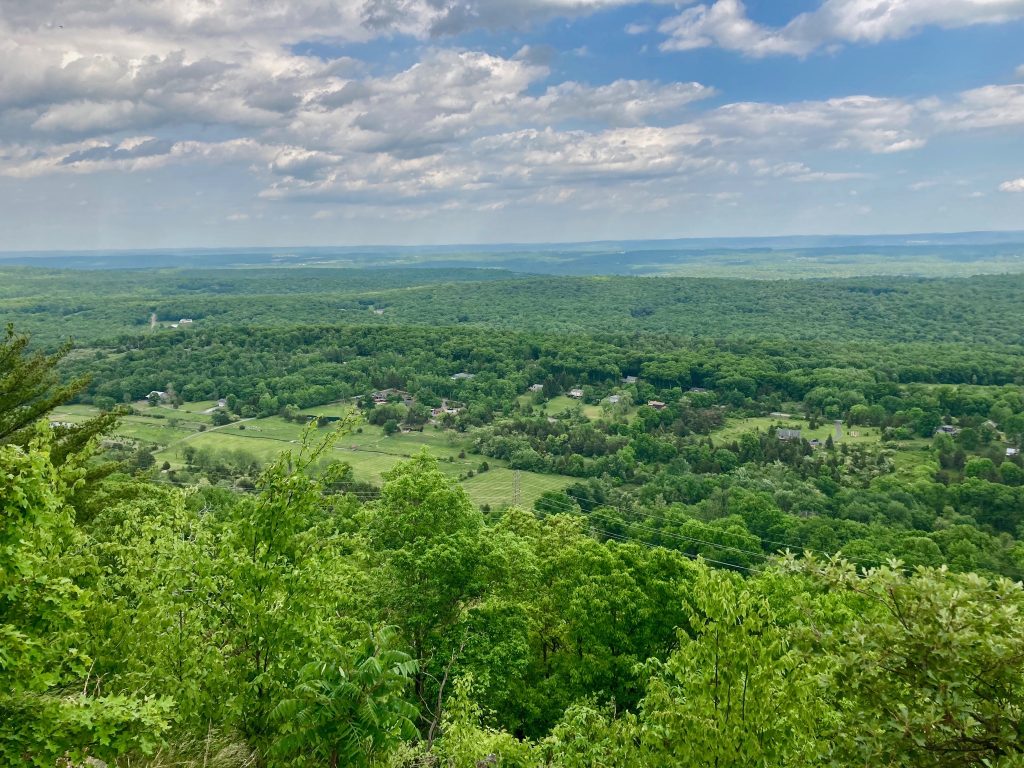 Today I saw a couple toads and one lizard on a ridge top ledge sunning itself.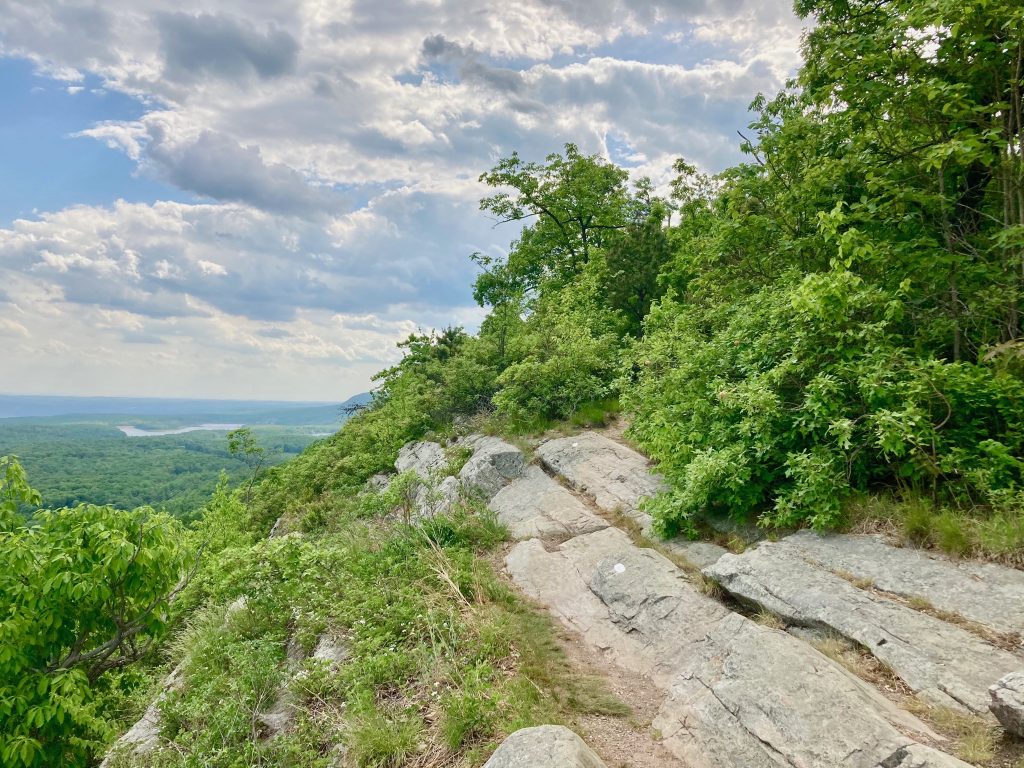 We spent the night at an unofficial tentsite on Kittatinny Ridge. This spot was awesome! The view was great. We had mac and cheese for supper. My favorite on trail meal.
We hikes a leisurely 12 trail miles today. Here are some more photos from our day: