Our day started at our campsite on Arden Mountain. The summit of Arden Mountain was wooded.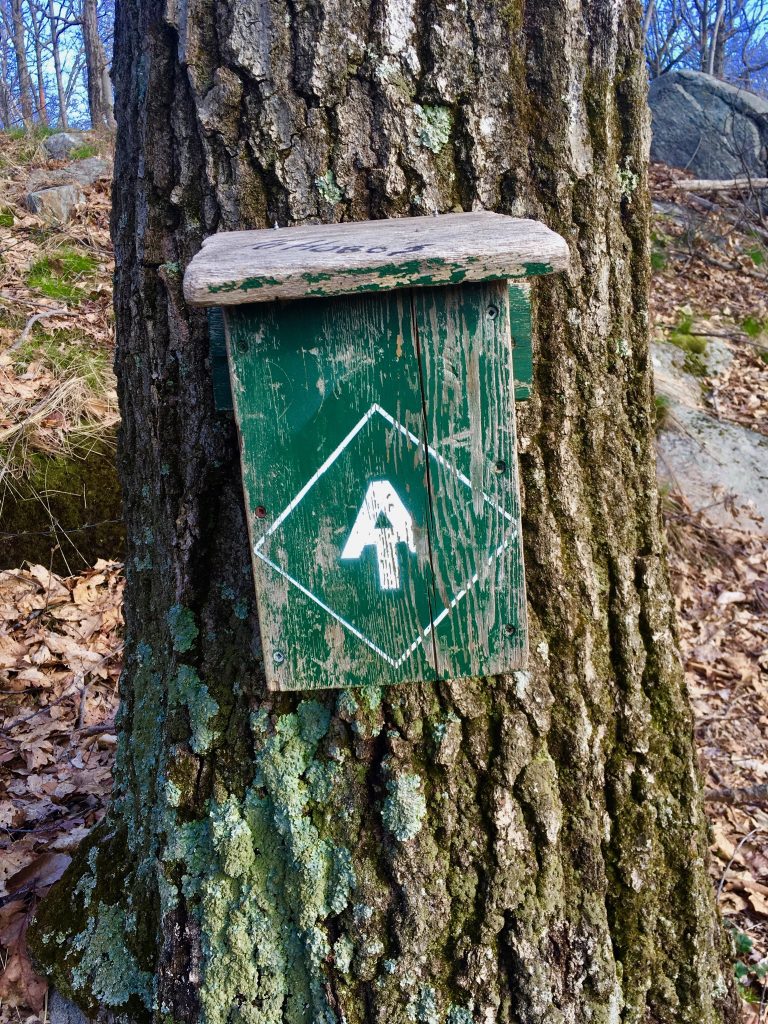 We had a rocky, steep descent through an area called Agony Grind. This type of terrain always means some butt scooting for me.
As you near Harriman State Park headed North, you cross above I87 and then Rt. 17. When Frosty hiked here in 2018, he arrived just minutes after a fatal crash. It was a sad and tragic scene that underscored the importance of finding a way to do what you love while you can.
We passed a cross marking the accident spot. The weight of this moment crushed down on both of us.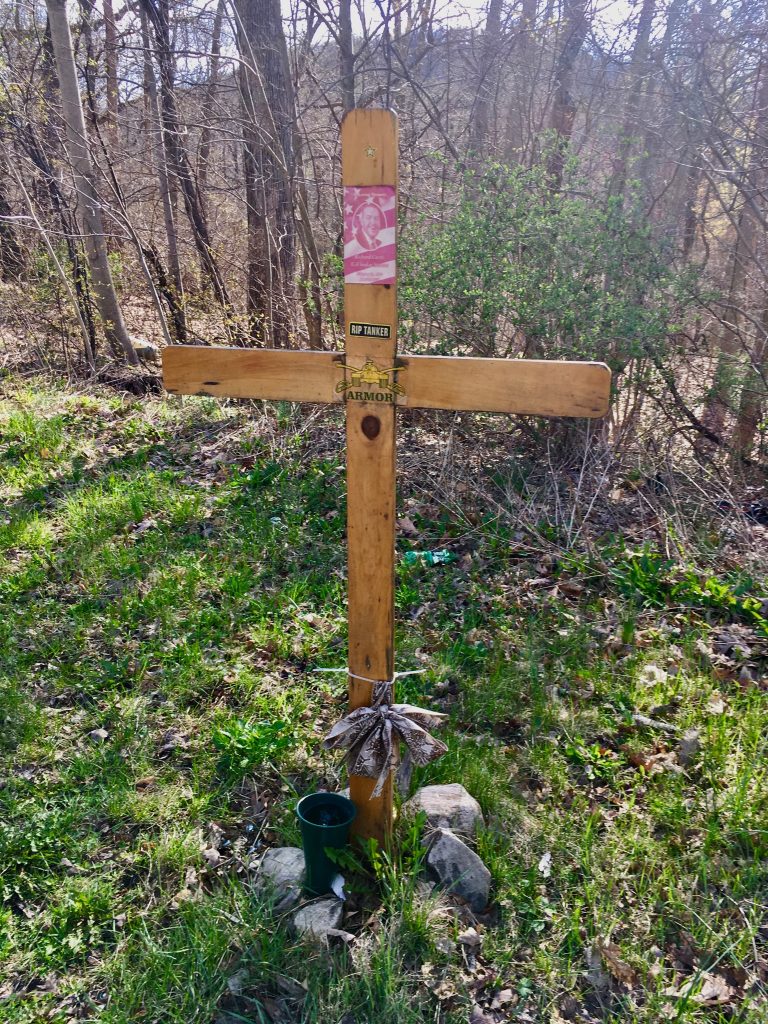 As we entered Harriman State Park, we were immediately surrounded by day hikers even though it was early spring. It was the weekend though, so it wasn't much of a surprise. Just a bit jarring since the trail had been nearly deserted prior to heading into Harriman S. P.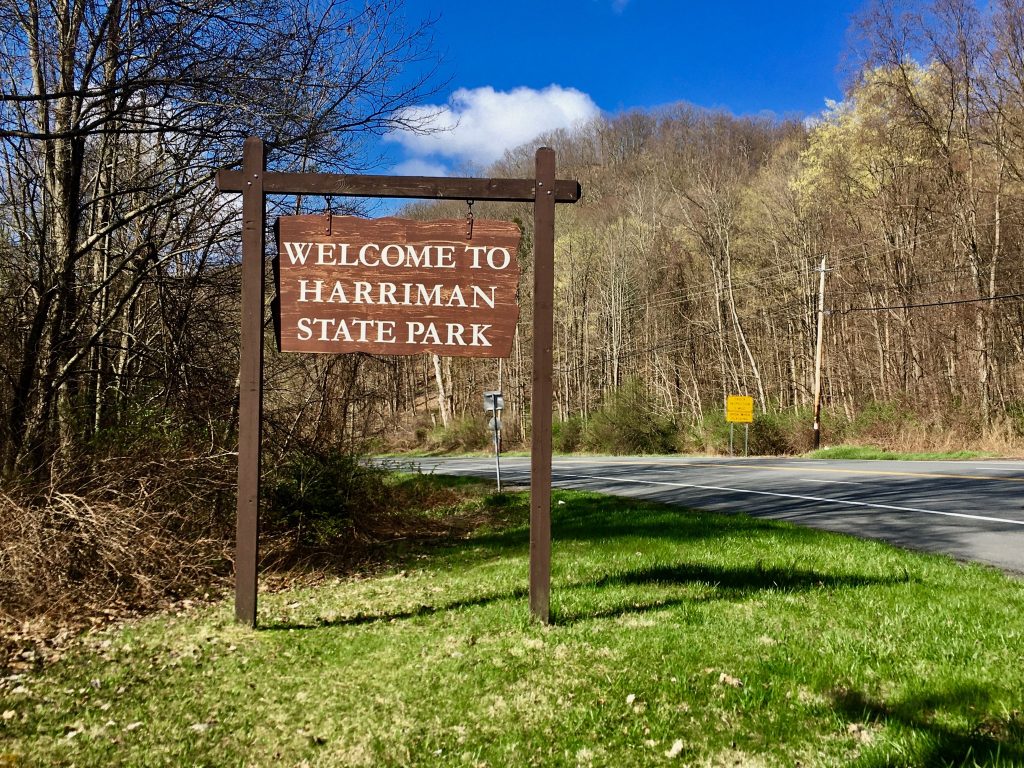 The crowd thinned out pretty quickly though. We were alone as we approached the Lemon Squeezer. There is a blue blaze bypass for this short section for anyone wishing to avoid it. I was so excited to head into this infamous novelty on the trail.
The Lemon Squeezer wasn't difficult at all. Robert fit through without removing his pack. I might have been able to, but I threw my pack up above without trying.
What did give me a moment's pause was a little rock scramble after the Lemon Squeezer. I was surprised when I saw the photos afterwards because it doesn't look difficult at all. We set our packs atop this little wall and prepared to scramble up. it wasn't actually hard once I started going. But I wasn't sure how to start at first and I wasn't sure that I'd be able to pull myself up. It was all good in the end.
We passed by the notorious Fingerboard Shelter. This shelter is known for having bear problems. It's relatively close to a road, so it seems bringing in a bear box would be a good idea. I'm in favor of bear boxes to prevent bears from becoming habituated to finding food and becoming "nuisance bear" which then get euthanized.
The eye gnats (ugh) were out today and saw lots of toads along the way.We had more views of the NYC skyline from some ledges along the way.
We spent the night at West Mountain Shelter. The shelter seemed to be quite far off trail, especially in my tired and impatient state, but it was worth it. This is one of my favorite shelter nights ever.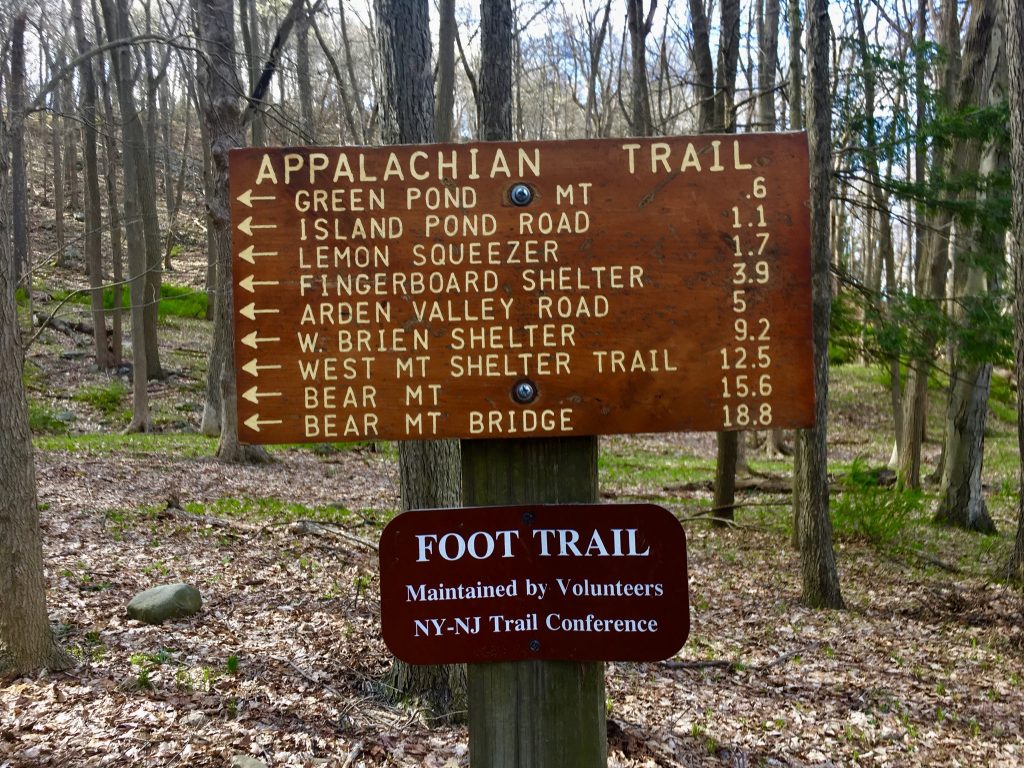 When we arrived at the shelter there was a trio of hikers hanging out inside. They had started a fire. I thought we were going to have company in the shelter for the night, but they were actually tenting nearby.
A few other hikers showed up (all weekenders), but they were all tenting. So we were alone in the shelter.
Why was this one of my favorite shelter nights ever? Because of the view. There is a sweeping view of the Hudson River and you can see the NYC skyline. It was very cool to see the skyline light up at night!
Our supper tonight was chicken and dumplings. A hot supper was good because it was cold! Especially once night set in proper. The fire set by the tenting trio lasted well into wee hours of the night and really helped. I wore all my gear to bed. Luckily, I brought a fleece liner for my quilt.
This was my first time sleeping in a quilt. I like to be tucked in and cozy if it's at all chilly with my sleeping bag/quilt up around my head. This is the one problem I have with my quilt. The size that I got was a little too short to pull up around my head.
We had a few very short and light sprinkles in the evening. Also, a noisy whippoorwill visited for awhile. This was my first whippoorwill experience and boy can they be annoying if they're close by. There were also some nearby peepers. A sound I love.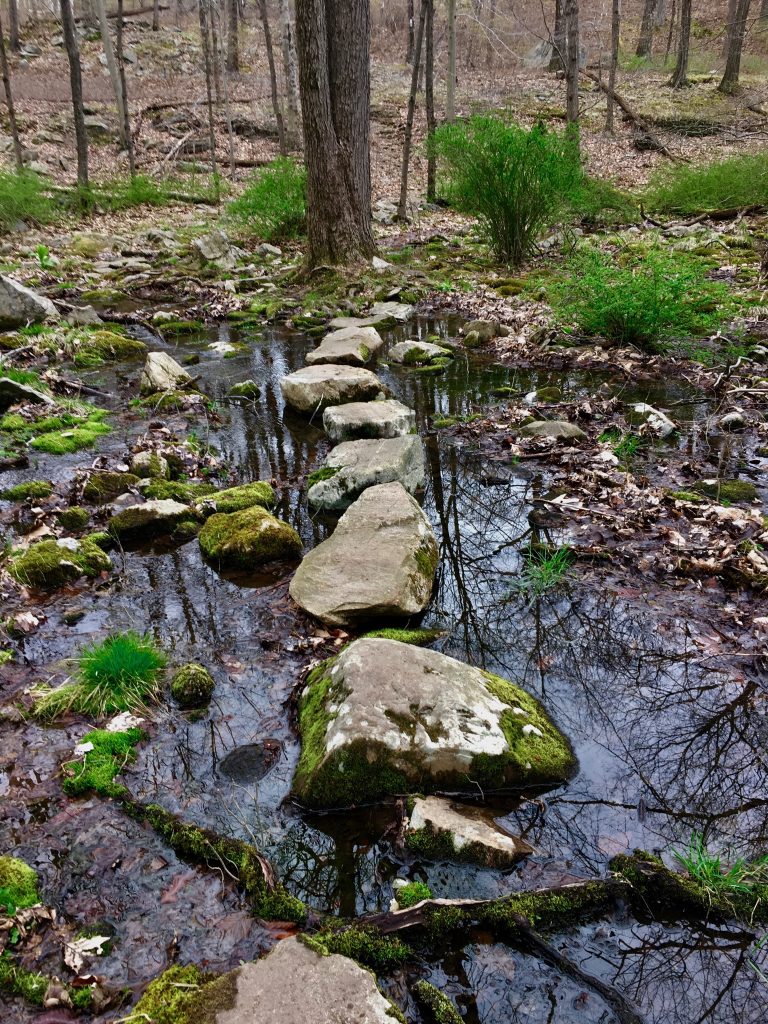 We racked up 15 trail miles today.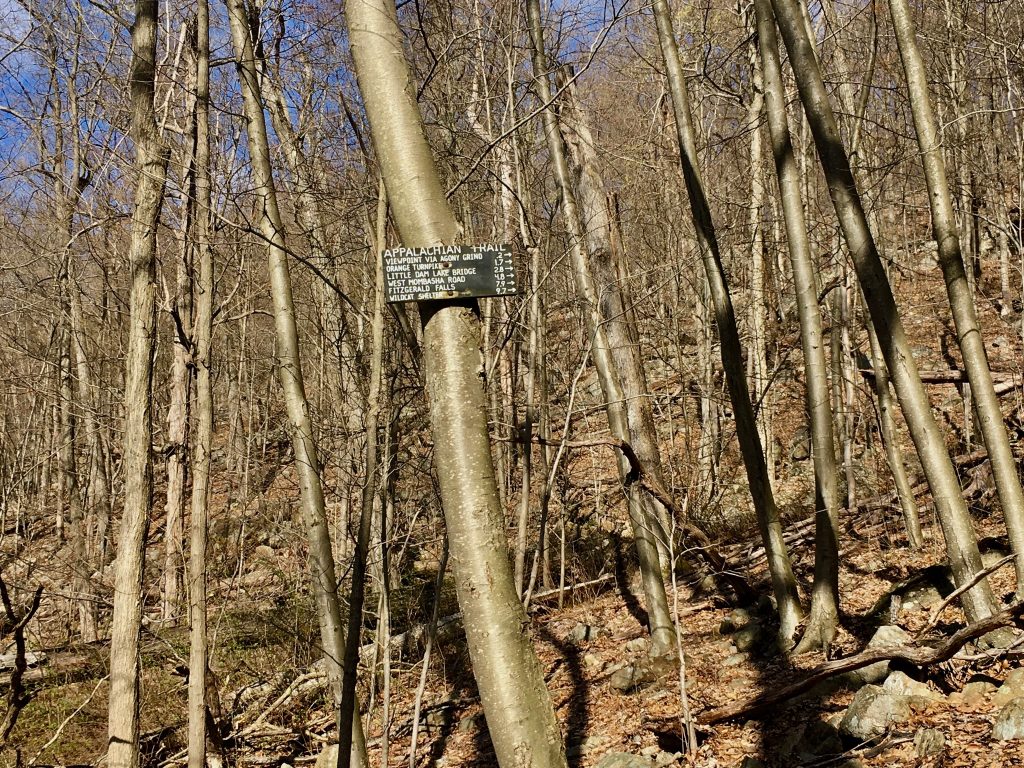 More photos from our day: